Kids can experience what it's like to build the games, animations, and movies they love. These courses are all taught live by industry professionals in small online classes with lots of one-on-one guidance. In addition to creating a mini show reel, students will also learn important life-long skills such as problem-solving, enhanced critical thinking, and developing positive relationships. There's no previous experience required to enjoy these fun and rewarding classes, so it's ideal for those who are new to 2D and 3D training. Choose from the following three courses: Intro to 2D Animation in Toon Boom Harmony, Intro to 3D in Maya or Intro to 2D Game Design.
Ages: 12-19
Dates: July 19-30, 2021
Days/Time: Monday-Friday, 10:00AM-2:00PM
Location: Online (Think Tank's Portal platform)
Cost: $699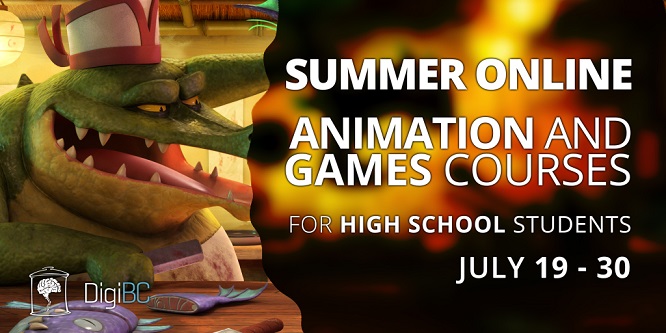 WHY

THINK TANK

HIGH SCHOOL?
Small classes - 10 students per class

STEAM focused education

Fun learning centered experiences

Professional community

Problem solving and enhanced critical thinking

Positive relationships

Digital literacy - work with digital tools on Think Tank's proprietary online platform, Portal