DigiBC recognizes that our members are having an array of business challenges during this crisis, ranging from a few issues to very significant business threats. As your trade association, we are working to ensure our industry, as diverse as it is, comes out of this in the most positive way possible. Our weekly updates will have pertinent information on government policies, industry responses, and tips on getting through this challenging time. Please feel free to contact us if there is something you think should be included or if there's an issue that your business would like help with. We are here for you! Please note, the info from each of our weekly updates gets consolidated into our COVID-19 Member Resources.
---
Week of June 5, 2020

Government Announcements / Policies / Funding

Industry-Related News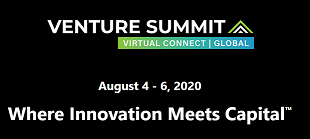 Signal Boosting / #GiveBack / How Can I Help?
We at DigiBC are incredibly moved by the generosity we've witnessed as we all struggle to try to make sense of terrible racial injustice in the US and around the world. We read that Asian Canadians have been targets of racial violence in our own towns and it feels like we have lost our way. As Mr. Roger's mom once told him, "In the darkest times, look for the helpers. There are always helpers." Thank you to all those who are doing the work against racism, whether personal or political, and to those who put their time or treasure into this profoundly important work. Together we can, and will, make a difference in the fight against racism. ~ Brenda Bailey, Executive Director, DigiBC

Klei Entertainment felt it was important to help out where they can during this moment in US history and have donated $1 million USD toward helping fight for equality, civil rights, and racial justice. Funds will be going to ACLU and NAACP.

Electronic Arts is contributing $1 million to organizations dedicated to the fight for racial justice in the US and against discrimination around the world. Beginning with the Equal Justice Initiative, the NAACP Legal Defense & Educational Fund, and with more partners to come. Additionally, they will double any employee donations made to these organizations via its YourCause program throughout the month of June.

GamesIndustry.biz has put together a comprehensive list of organizations and initiatives supporting racial equity in the global games industry. From funding and training to online communities and advocacy groups, there is a growing number of resources encouraging racial diversity in the game industry.
Companies Currently Hiring

Upcoming Virtual Events of Interest

CanExport SMEs ***Now Adapted for Virtual Conferences***
Apply online for up to $75,000 in CanExport SMEs funding to cover up to 75% of your international market development activities. Canadian small and medium-sized enterprises (SMEs) may choose up to (5) export markets to target, where your company has no or minimal business.