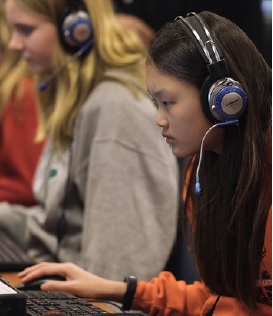 ---
Nearly 500 students took Play to Learn as part of the DigiBC partnership.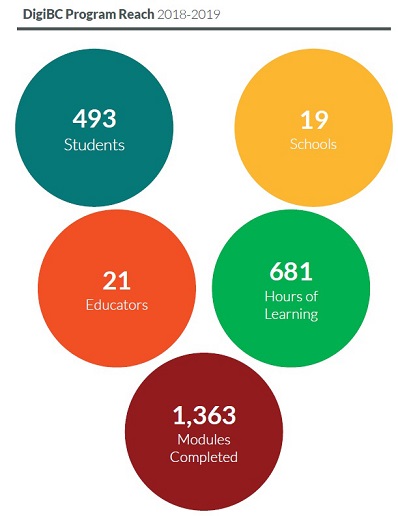 Knowledge Gain
From pre-course to post-course, students improve their assessment scores by an average of 98%. Students complete assessments before and after taking each module, providing teachers and administrators with valuable information about where students are excelling and where they are struggling. Students sponsored by DigiBC saw massive gains in their knowledge from pre-course to post-course – more than doubling their scores on the Designing the Ultimate Prototype and Perfect Playlist modules.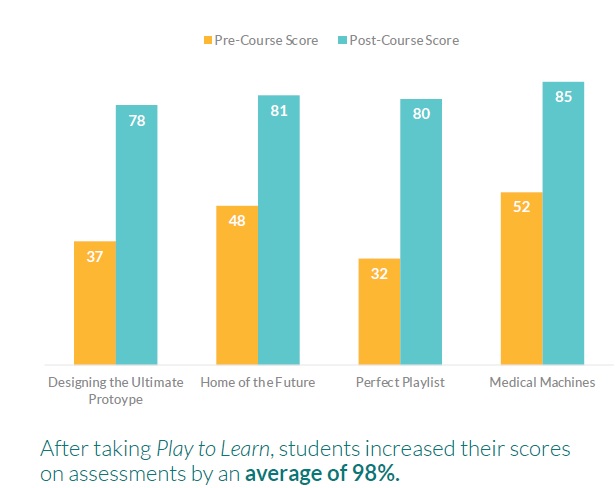 ---
Encouraging Students to Take the Next Step in STEAM
Half of students say Play to Learn helped them see themselves in a career using STEAM. Through Play to Learn, students practice their STEAM skills while getting excited about STEAM careers. Play to Learn also offers tangible next steps that students can take to pursue the careers in front of them – from courses to take in high school, to college
majors they can pursue, to potential internships where they can practice their STEAM skills. After taking Play to Learn, we see many of these students are excited to take the next step toward a STEAM career.*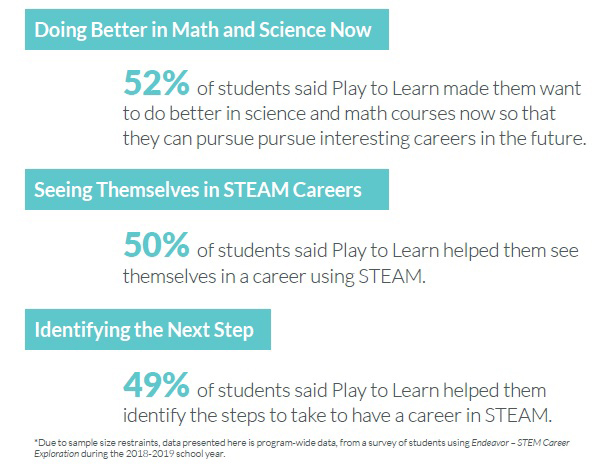 ---
Engaging the Non-STEM Type Students on STEAM Careers
Play to Learn engages all students on STEAM topics and gets them thinking about STEAM careers – even those students who do not identify as the "STEAM type." Among those who had said they were not interested in a STEAM career, we see many of these students leave the course excited about a STEAM future and some considering their next step towards a STEAM career.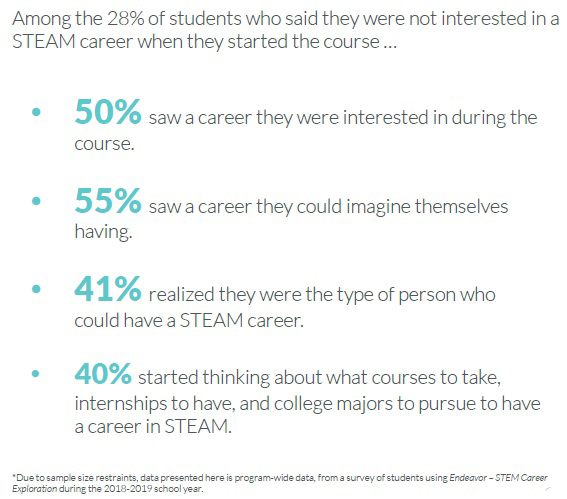 ---
Play to Learn Seen as A Valued Resource by Educators
The vast majority of teachers say Play to Learn is a unique  resource – providing content their students would not have otherwise seen in a more engaging way than other STEAM resources they have used. Nearly all teachers (95%) rated the course content as 'good' or 'very good.'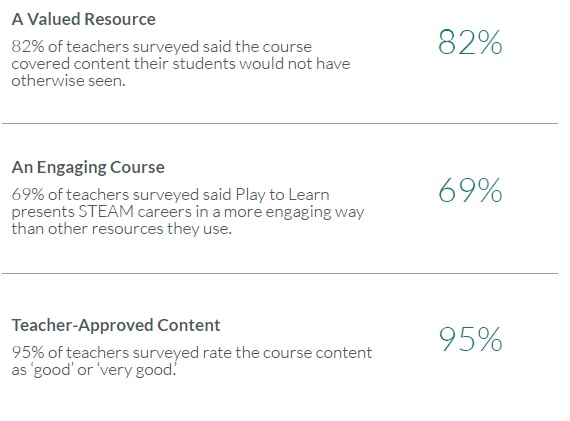 ---
Teachers Agree – Play to Learn Gets Their Students Excited About STEAM Careers
Most teachers surveyed say that Play to Learn helps their students get excited about STEAM and connect STEAM to future careers. About two-thirds of teachers (68%) say more of their students are thinking about having a STEAM career after taking Play to Learn. 92% of teachers would recommend Play to Learn to a friend or colleague.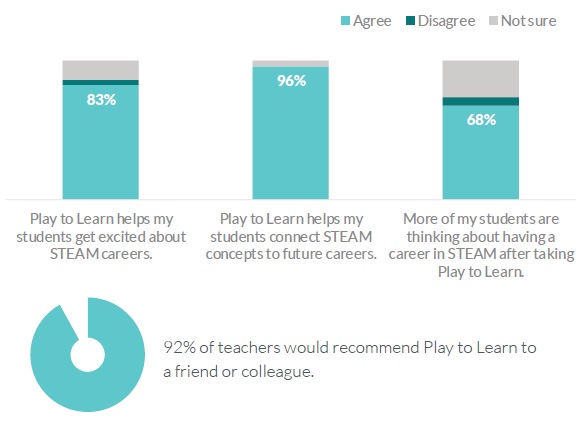 Feedback from teachers in British Columbia