DigiBC's mission is to promote, support and accelerate the growth of BC's Creative Technology industry to the benefit of current and future generations.

Our membership consists of companies from the video game/interactive, animation, visual effects, and VR/MR/AR sectors, along with technology
enablers and service providers who work alongside our members to help grow the creative technology economy in the province. We seek to
achieve our goals through advocacy and policy engagement, growth programs, talent programs, events, and member benefit initiatives.

---
Carry

Me Home: A Live & Virtual Journey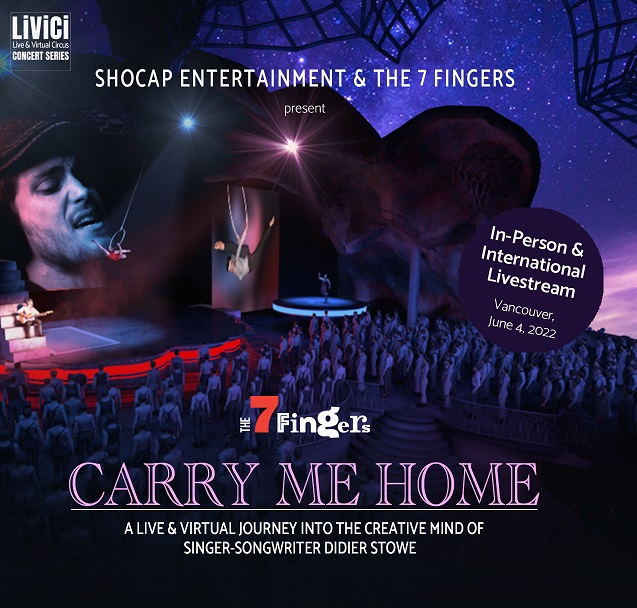 Shocap Entertainment and The 7 Fingers (Les 7 Doigts de la Main) Contemporary Circus Arts Collective are excited to unveil the first of The LiViCi Concert Series, Carry Me Home: A Live & Virtual Journey Into the Creative Mind of Singer-songwriter Didier Stowe on June 4. Audiences in-person and online will be immersed and entertained in unison through powerfully evocative memories, dreams and interactive fantasy worlds. Tickets range from $10-$25 each. Learn more >>
 
Unity® in Interactive Storytelling for Creative Technology Micro-credential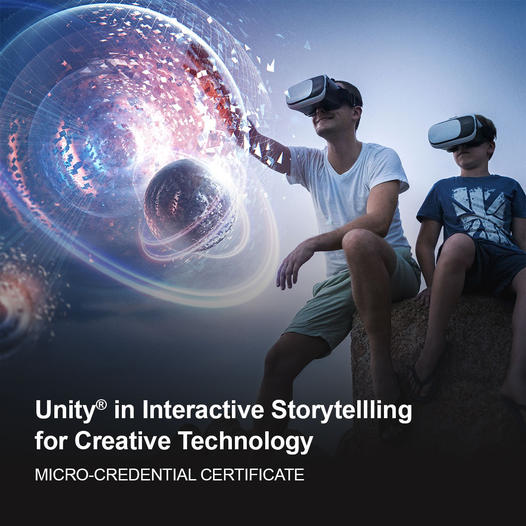 Starts: June 6, 2022 // Location: Online Hybrid
Employers in British Columbia's creative tech industry are looking for candidates with training in Unity. The sector is booming and the power of gaming, animation and AR/VR technology has opened up new platforms for engaging storytelling that invites the viewer to become part of the story. The Unity® in Interactive Storytelling for Creative Technology micro-credential program will help you quickly develop the skills needed to create compelling content for virtual environments through the Unity platform. Immerse yourself in the training that will put you ahead of the game! Learn more >>
WIGeh Lightning Lunch (May 25)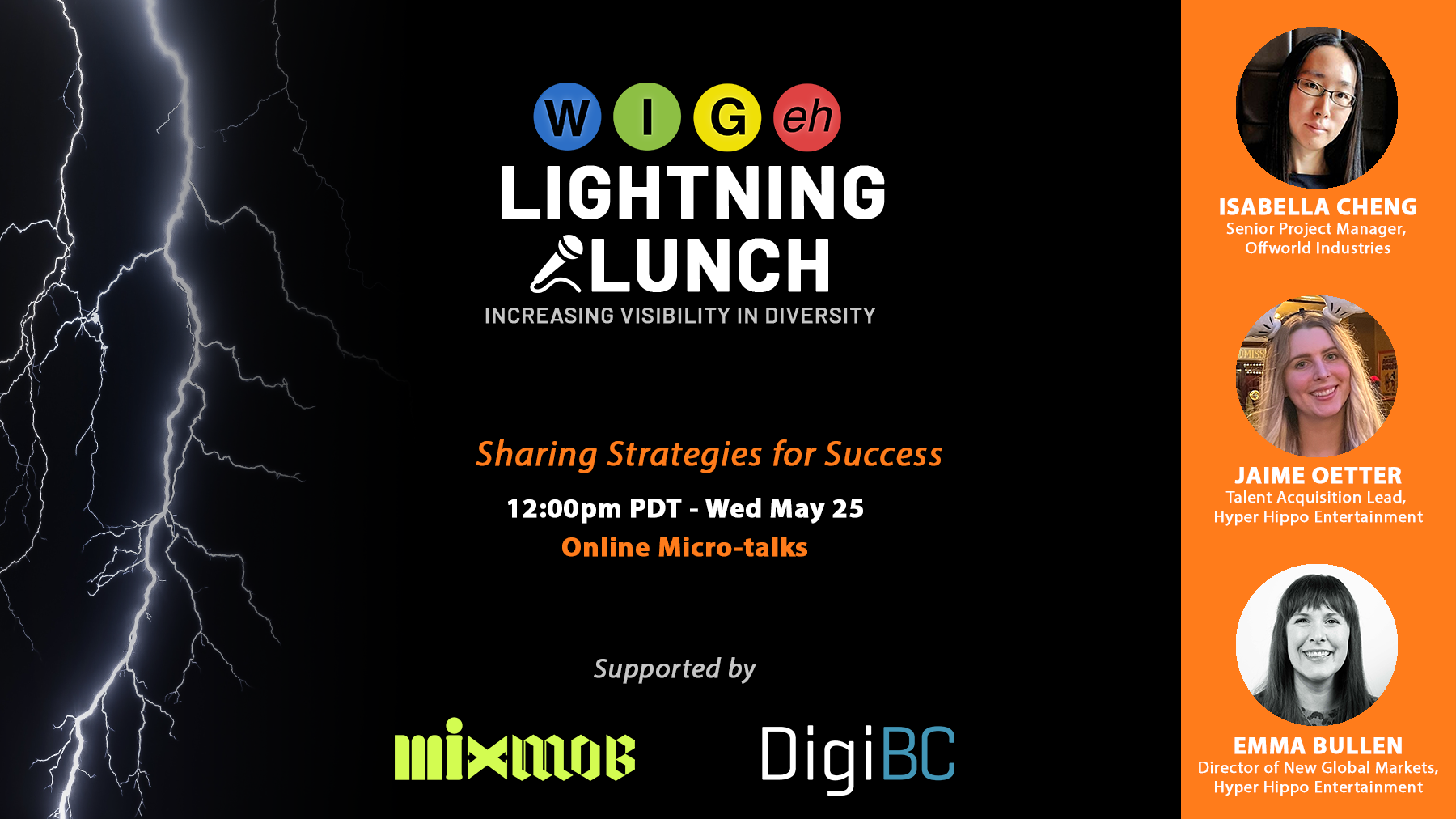 ⚡ Join us for the next Women in Games Vancouver (WIGeh) Lightning Lunch on May 25. This online session will feature a series of short presentations with insights and practical takeaways on supporting diversity and inclusion in games production and the broader industry. The topic for this month's event will be a deep dive into sharing strategies for success.  Free to attend but you must register in advance. RSVP link >>
---
Our 2022 sizzle reel showcases some spectacular content that is made right here in BC. Looking for some inspiration
for what to play or watch while supporting BC content creators? Look no further!
What We Do
Our mission is to help ensure that Creative Technology, as a cornerstone of the broader technology sector, grows and thrives in the province for the benefit of current and future generations. We are involved in ongoing discussions with the government regarding short and long-term policy development, and working with leaders in education to help shape the curriculum from kindergarten through post-secondary to help better equip BC students for fulfilling a career in creative tech. We are engaged to help grow the number and strength of creative tech programs in the province, as well as hold a series of networking and professional development events. Member companies and their employees can take advantage of an ever-increasing number of member benefit programs.