DigiBC's mission is to promote, support and accelerate the growth of BC's Creative Technology industry to the benefit of current and future generations.

Our membership is comprised of companies from the video game/interactive, animation, visual effects, and VR/MR/AR sectors, along with technology
enablers and service providers who work alongside our members to help grow the creative technology economy in the province. We seek to
achieve our goals through advocacy and policy engagement, growth programs, talent programs, events, and member benefit initiatives.

---
Creative Technology Day [April 14]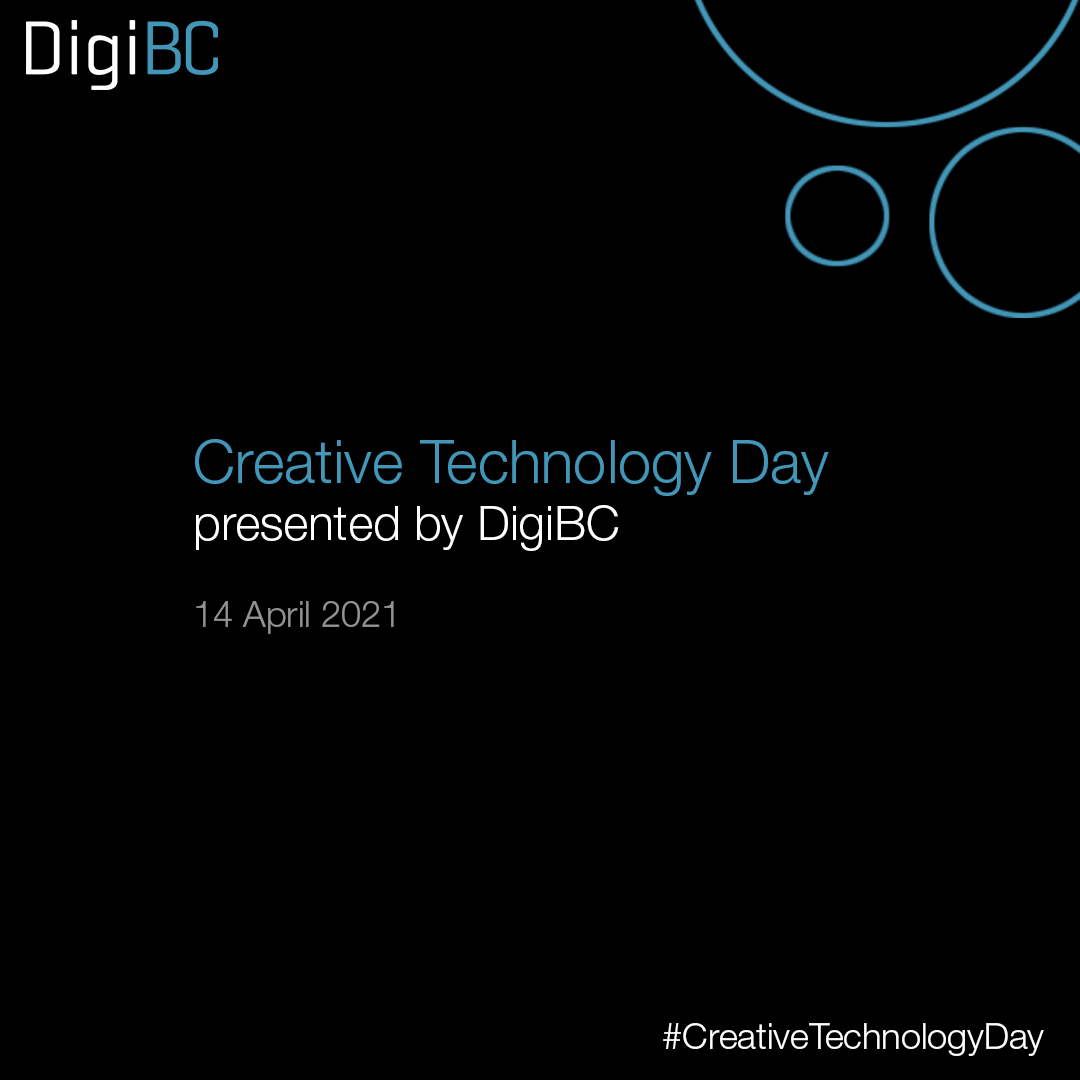 As part of Creative Industries Week 2021, DigiBC presented Creative Technology Day on April 14. We celebrated BC's amazing creative tech community and shared some of the incredible stories behind this diverse and talented industry. DigiBC represents our province's creative tech industry and our membership consists of BC-based companies that span the video game and interactive, animation, VFX and VR/AR/XR sectors. They all have one thing in common—combining amazing creativity and leading-edge technology to create fantastic experiences and stories for audiences across the globe. Learn more >>
Canada's Mission to Nordic Game 2021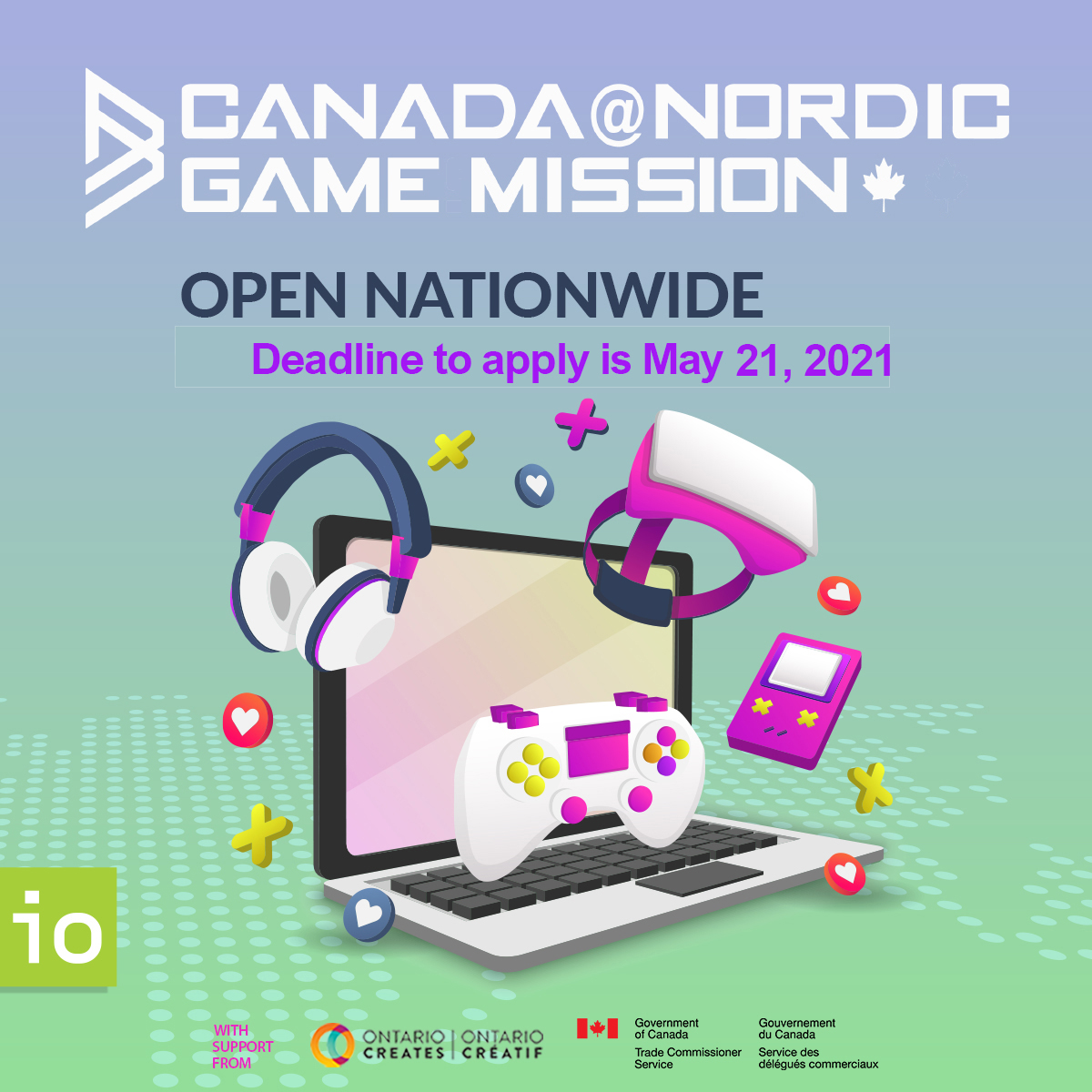 The Nordic video game industry is active and thriving and the region offers lucrative opportunities for Canadian studios looking to connect with potential partners, publishers or distributors. Interactive Ontario, in collaboration with the Trade Commissioner Service of Canada, Ontario Creates and the Canadian Interactive Alliance (CIAIC), is organizing a virtual mission to Nordic Game 2021. This will be held online from May 26-28 and there are 25 spots available. Open to all Canadian video game/IDM studios. Deadline to apply has been extended to May 21. Learn more >>   
Wings & Wizards Interactive Experience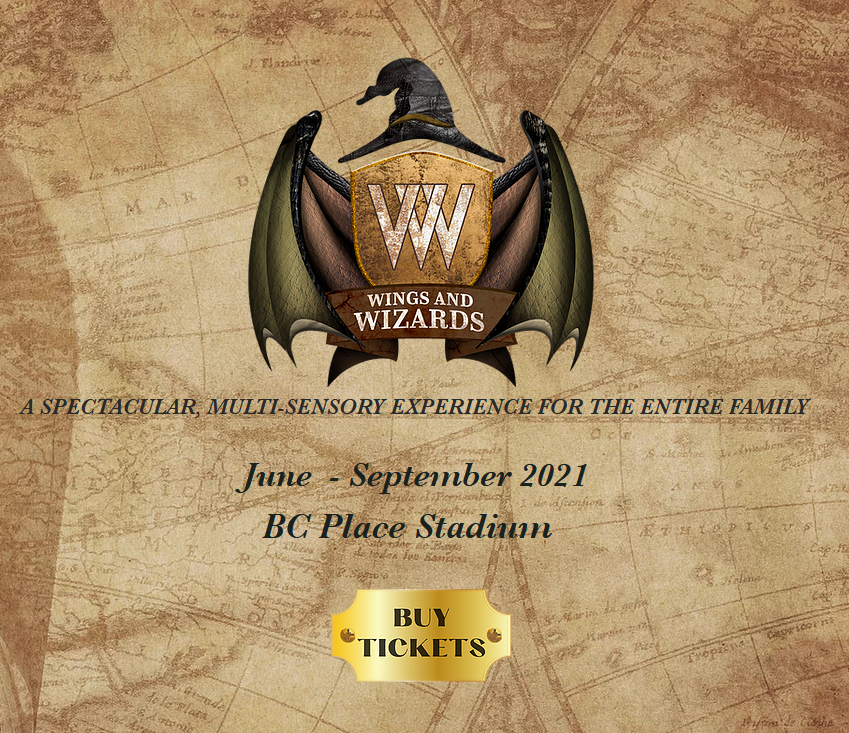 DigiBC member, Go2 Productions is part of the team putting on the upcoming immersive entertainment experience Wings and Wizards at BC Place this summer. The interactive exhibit will merge world-building, art, tech, storytelling, and design to create a truly sublime magical adventure. Self-guided and touch-free, Wings and Wizards showcases the meeting point between technology and magic, making use of cutting-edge interactivity, such as motion tracking, proximity-based devices, lights, projections, props, and soundscapes — all to weave a truly spellbinding narrative experience. Opening date is set for June 8 and tickets are now on sale. Read more >>
Our 2021 sizzle reel showcases some spectacular content that is made right here in BC. Looking for some inspiration for what
to play or watch during self-isolation and social distancing, while supporting BC content creators? Look no further!
What We Do
Our mission is to help ensure that Creative Technology, as a cornerstone of the broader technology sector, grows and thrives in the province for the benefit of current and future generations. We are involved in ongoing discussions with the government regarding short and long-term policy development, and working with leaders in education to help shape the curriculum from kindergarten through post-secondary to help better equip BC students for fulfilling a career in Creative Tech. We are engaged with programs to help grow the number and strength of creative tech programs in the province, and hold a series of networking and professional development events. Member companies and their employees can take advantage of an ever-increasing number of member benefit programs.