Organization & Board of Directors

DigiBC's Board of Directors is comprised of up to 15 industry leaders. The Games Group (led by Jeanne-Marie Owens, Phoenix Labs), Animation & VFX Group (led by Sharon Taylor, Animal Logic), and HR Group (led by Cathy Lim, PopReach & Lorie Corcuera, Timbre Games) were formed to provide additional support for these sectors.

Loc Dao (he/him), Executive Director

Loc is the co-founder of the groundbreaking NFB Digital and CBC Radio 3 studios and their industry shifting bodies of work. He has won over 100 awards including Top Digital Producer (Digi Awards), Site of the Year (Favourite Website Awards), a Cannes Cyber Lion and 15 Webby Awards. . He was recently the Chief Digital Officer for the National Film Board of Canada, and throughout his career has advised the Government of Canada, Canada Media Fund, Sundance, Tribeca, IDFA and VIFF Film Festivals.
---

Colleen Arndt (she/her), Marketing & Communications Manager

Colleen is a highly-organized and versatile professional who has 10+ years of experience in the video game industry and event management. She got her start in 2006 when she was hired on as a production coordinator for the NFS team at EA Blackbox. That led her to joining United Front Games in 2008, starting out as a project coordinator and then moving into HR two years later. On the event front, she brings 12+ years of experience with producing, organizing and coordinating various types of events from wrap parties to networking mixers, on and off-site studio events, webinars, panel discussions, town halls, music shows/festivals and more. In 2017, Colleen joined DigiBC and manages marketing, events, membership and communications.
---

Sarah Liao (she/her), Project Coordinator
Sarah is a curious mind who can often be found chasing excitement in the form of creative innovation. She began her journey in the municipal setting of community recreation at the City of Richmond's City Centre. Impassioned by art and design, yet enthralled by the computational sciences, she got her start as a tech instructor where she curated and taught a variety of programs which included coding, UX/UI, video game design and digital illustration. Shortly after moving into a program coordinator position, she pioneered a line of accessible, tech-focused programs ranging from seasonal classes to week-long camps targeted towards the youth demographic. Sarah joined the DigiBC team in 2022 as a project coordinator and will be supporting the ongoing activities of DigiBC's extensive portfolio.

DigiBC Board of Directors 2022/23

Jon Lutz, Independent // DigiBC Board Chair
Jon was born in London, England and attended Cambridge University where he graduated with a Master's degree in Natural Sciences. The first two years of his career were at Proctor & Gamble in the European Health and Beauty Care division. Jon joined Electronic Arts Europe in 1998, the perfect fit for him as a video game enthusiast.
During his career at Electronic Arts, Jon has been based in London UK, Redwood Shores CA, Los Angeles CA and most recently Vancouver. Since moving here in 2006, Jon held roles as VP, CFO, EA Canada; VP, CFO, EA SPORTS; VP, CFO, EA Labels Worldwide and VP, Strategy, Ops & Finance.
Jon is the founder and Chairman of the Board for CANADA SCORES Vancouver, a not-for-profit organization that combines soccer, poetry, and service learning for at-risk children in the Lower Mainland.
---

Lance Davis
, Director,
Boule Management
// DigiBC Board Treasurer

Lance Davis has extensive experience in the British Columbia local technology industry. Over the last 20 years, he has focused on the video game and interactive technologies sector. He has experience with the Scientific Research and Experimental Development Tax Incentive program (SR&ED), BC Interactive Digital Media Tax Credits (IDMTC), Canada Media Fund (CMF) and Industrial Research Assistance Program (IRAP). He has worked diligently with local, provincial and federal organizations to bring attention to the tech and gaming sector.
Coupled with extensive administrative, financial management and banking experience, Lance has held the positions of Director and Chief Financial Officer for Slant Six Games, provided Virtual CFO services for Relic Entertainment, Radical Entertainment, Totally Hip Software, Granville Entertainment Group, and Barking Dog Studios.
---
---
---

Karam Bayrakal
, Partner,
Fasken
// DigiBC Board Secretary

Karam is a partner at Fasken, a leading international business law and litigation firm with eight offices around the world. He practices in the corporate/commercial group where he focuses on information technology, online services, emerging technology, and intellectual property. He advises global and regional clients on the strategic, legal and commercial aspects of acquiring, transferring and developing technology, and is also involved in the related issues around cybersecurity, privacy, and confidentiality.
---

Jeanne-Marie Owens
, VP, Operations,
Phoenix Labs

Jeanne-Marie is the VP of Operations at Phoenix Labs, the Vancouver-based game development studio behind the hit free-to-play action-RPG, Dauntless. Jeanne was the first non-founder team member at the studio and has led hiring, HR, and operations as it has grown from a small start-up to a 100 person studio across three locations. She cares deeply about ensuring that working in the games industry is a positive and fulfilling experience for her teammates, and has focused on diversity and inclusion improvements and education for the studio. She hopes to help add perspective on that topic to the Vancouver games industry as a whole through her work with DigiBC. Prior to Phoenix Labs, Jeanne-Marie started her career at BioWare in Edmonton and then moved to Vancouver in 2011 to work at EA Canada.  
---

Sam Fisher
, CEO,
Hyper Hippo Entertainment

Hyper Hippo is an entertainment company connecting people around the world through fun!  Sam has overseen the growth of Hyper Hippo to include teams in Kelowna, Vancouver, and Seattle.  Hyper Hippo created the AdVenture brand, including the hit mobile games AdVenture Capitalist and AdVenture Communist. Sam lives in Kelowna, where he enjoys sports, music, and time with his family.
---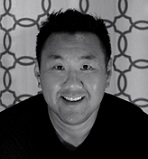 Shyang is a co-founder of SkyBox Labs, a game development studio based in Burnaby that is involved with some of the biggest and most recognized game franchises in the world.  He has over 25+ years in the video game industry leading product strategy, business development, and creative direction on established brands, franchises and original IP.
---

Tim Teh
, Co-founder & CEO,
Kano

Tim is the Co-founder and CEO of Kano, a Victoria, BC-based indie game developer. Building meaningful connections through social games, Kano has reached over 30 million players worldwide. Teh attributes Kano's success to its hyper-focus on the customer and on building a values-driven organization around amazing talent.
---

James Hursthouse,
CSO,
AMPD Technologies
// CEO & Founder,
Departure Lounge

James is a twenty-year veteran of the global games and digital media sector. He has proven success across content development and publishing, infrastructure and technology for 'games as a service', and with technologies such as mixed reality, blockchain and artificial intelligence. After spending the first half of his career focused on early-day massively multiplayer online games in Asia and Silicon Valley, James moved to Vancouver in 2010 to co-found and be the CEO of Roadhouse Interactive. He then co-founded Cooper's New Reality Garage, an augmented reality mobile game studio in 2017. CNRG was acquired by Truly Social Games in 2018, which in turn was acquired by LEAF Mobile in 2021. He also co-founded PlayChannel Inc., a mobile game developer and publisher focused on prizing-supercharged mobile game experiences.
Since 2019, James has served as Chief Strategy Officer of AMPD, a provider of high-performance cloud and compute services that cater to the requirements of cutting edge, low-latency applications. Departure Lounge Inc. was formally incorporated in June 2021 to explore a range of Metaverse-focused technology and content opportunities.
---

Sharon Taylor
, Chief Operating Officer,
Animal Logic

Sharon joined Animal Logic in 2005 starting her career working on a number of feature film projects in a production accounting role.  In 2014, Sharon moved into the role of Group Head of Production, with projects such as The LEGO Batman Movie, The LEGO Ninjago Movie and a number of VFX projects all benefiting from her guidance and insight. 
In 2015, Animal Logic expanded its long-established animation production relationship with Warner Bros signing a three-picture deal to produce The LEGO Movie Sequel and two yet to be named animated features out of Canada.  With the opening of Animal Logic's Vancouver studio, Sharon started as Executive Vice President and General Manager managing the overall operations of the studio, and then moved into the COO role in 2017.
---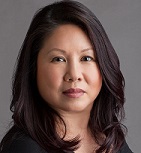 Kay Wong-Alafriz
, CFO,
Kabam

Kay is an experienced, high integrity strategic partner bringing a broad array of finance and operations experience to bear in helping public and private companies achieve corporate objectives. She serves as the CFO, and Head of User Acquisition, Data Science & Analytics, Legal and Asset Infrastructure teams at Kabam, Inc., a subsidiary of Netmarble Corporation.
Kay is passionate about championing a collaborative, operational approach for the finance function that leverages technology and data to drive decision making. She is responsible for financial and operational leadership post-acquisition and to help set Kabam on a strong footing for continued growth. Kay's expertise includes corporate development and financing, international and cross-border expertise, regulatory and compliance, operations and risk management.  She is also an experienced board member, skilled in the dynamics of both private and publicly listed companies.
---
---

Sarah Tarry Nathanson
, COO & GC,
Atomic Cartoons
/
Thunderbird Entertainment

Sarah is COO and General Counsel at Thunderbird and Atomic Cartoons where she provides legal and business affairs support to both the production crew and the corporate team. She has more than 12 years of experience in entertainment law, both in private practice and in-house. Sarah was previously Director, Business & Legal Affairs at DHX Media ad has worked on numerous productions from development and production, through to licensing and merchandise opportunities. Sarah currently sits on the BC Branch Council of the Canadian Media Producers Association and is a Vice-Chair of the Animation and Visual Effects Alliance of BC.
---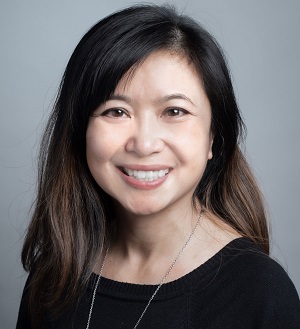 Lilli Wong
, Senior Creative Director,
Unity Technologies

Lilli Wong is a Senior Creative Director with Unity Technology's accelerate solutions design team in Vancouver. She has 20+ years of experience working in the tech sector with a hands-on approach to leading and developing innovative approaches to complex design problems for global brands. She has been a creative lead for enterprise client and internal engagements utilizing XR, immersive, mobile, campaign, and various other platforms to ideate and deliver for metaverse and digital twin solutions built in Unity. She hopes to add to the creative voice at DigiBC with her knowledge of Unity's contributions in VFX, animation, gaming, film/video, and digital applications.
More recently, Lilli has been working behind the scenes to develop foundations for her design teams as well as strategize within the tech industry to help brands and communities to understand the future roadmaps of current technologies. As a woman in the tech sector, she is excited to inspire new talent, open doors to education and careers, and support our tech industry.
---
---

Alex Grimbley
, Franchise Strategy Director & Executive Producer,
The Coalition (Microsoft)

Alex originates from the UK where he worked for IBM in a management consultancy after graduating in Management Sciences. He now has 16 years experience working on some of the biggest gaming franchises, and moved to Vancouver in 2008 to work on the Need for Speed and FIFA franchises at Electronic Arts. He then joined The Coalition in 2016 as executive producer for publishing and live products, and recently took the role of strategy director for the Gears of War, bringing together all aspects of the brand and business to further franchise growth. In addition to product roles, Alex is the executive sponsor of the Women in Gaming group at the studio, and he is passionate about product quality and building teams that reflect the diversity of our players.
---

Natali Altshuler,
Senior Vice President, Head of Operations,
EA SPORTS & RACING

As the Senior Vice President, Head of Operations, EA SPORTS & RACING, Natali oversees development for Electronic Arts (EA)'s multi-billion dollar portfolio of industry-leading sports and racing franchises, which entertain and connect hundreds of millions of people. She is responsible for driving product development activities, with a strategic and operational focus, across their multidisciplinary, international team of 2500+ developers. Natali joined EA – a global leader in digital interactive entertainment – after graduating from the University of British Columbia (UBC) with a degree in Computer Science and has built her career there over the past two decades.
In addition to her contributions as a Board Director for DigiBC, Natali is also on the Board of Directors for the Greater Vancouver Board of Trade.
She is passionate about mentorship, as well as diversity, equity and inclusion (DEI), and is a strong advocate for women in STEM (science, technology, engineering, and mathematics) fields – actively mentoring others through the Greater Vancouver Board of Trade's "Leaders of Tomorrow" program, as well as the UBC Computer Science Mentoring Program.
In 2022, she was recognized as one of the 500 most influential business leaders in British Columbia by Business in Vancouver.