Creative Technology Day
April 14, 2021
DigiBC represents our province's creative tech industry and our membership consists of BC-based companies that span the video game and interactive, animation, VFX and VR/AR/XR sectors. They all have one thing in common—combining amazing creativity and leading-edge technology to create fantastic experiences and stories for audiences across the globe. 
 
In fact, you're probably already familiar with their work. BC's creative tech companies create some of the most popular mobile and console games in the world, and their internationally recognized animation and visual effects work is everywhere -- from Netflix to Hulu, PBS to CBC -- as well as some of the iconic scenes you've seen in Game of Thrones or The Mandalorian. Not to mention the Oscar-winning Spider-Man: Into the Spider-Verse.
 
Perhaps you've spent some quality time playing EA's NHL or FIFA. Maybe you've explored Klei Entertainment's Don't Starve or the award-winning Hardspace: Shipbreaker made by local indie studio, Blackbird Interactive. Or maybe you remember idling away untold hours in Club Penguin or tuning into one of the world's first CGI TV shows, Reboot, when it came out in 1994. But did you know that ALL of these amazing entertainment experiences were created in British Columbia? 
Since its establishment in 1982, BC's creative technology industry has evolved into a powerhouse, employing over 12,000 people and generating over $2.3 billion in annual sales. Today, our 262 (and counting) creative technology companies are producing amazing, cutting-edge work, and DigiBC's new 2021 sizzle reel highlights the alchemy that happens when creativity and technology meet, right here in BC.
Any questions can be directed to team@digibc.org
 
---
BC's creative technology industry comprises a range of companies, from local independent success stories to large international studios, located in Metro Vancouver to Kelowna to Nanaimo, and led by people from diverse backgrounds. In the videos below, we share some stories from BC's creative tech studios to celebrate Creative Technology Day.
 
---
Career Pathways in Creative Technology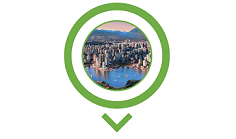 Have you ever thought about a career in creative technology? Working in creative tech can be a rewarding, fulfilling career path, whether you are technically minded, artistically gifted, or interested in business, marketing or other key management roles. Additionally, creative tech pays well. For example, in the video game sector, the average employee earns over $84,000 per year, which is twice the provincial average. Our Career Pathway videos provide insight and an in-depth look at what it's like to work in the creative tech industry.
 
Caitlin Yu
Head of Quality Assurance, Phoenix Labs

Shannon Mason
Composer & Sound Designer

Adrian Talens
Freelance Composer

How Video Games Are Made
Learn all about the video game making process
---
#BCcreates #CreativeTechnologyDay
We'd like to thank MLA Kelli Paddon (Chilliwack-Kent) for acknowledging Creative Technology Day on April 14 in the House, as well as highlighting the incredible work being done by IM4 Media Lab. IM4's mandate is to bring an Indigenous world view to immersive media while creating opportunities for Indigenous people to work in the field. Huge thanks to IM4 for letting us share their story!
Fun Facts About BC's Creative Technology Sector