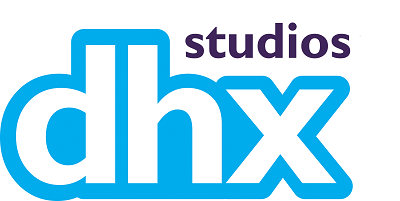 Earlier this week DHX Studios announced plans to bring together its two Vancouver production studios under one new roof, bringing together hundreds of animation and support staff working on numerous animated shows.
Intrigued, I reached out to Ace Fipke, the Creative Content Officer for DHX, to gain more detail on the announcement. How would this new production facility play out in Vancouver's animation ecosystem? What is the vision for DHX in Vancouver, and how will this new move positon the company for its growth and plans?
Along the way I also learned that DHX Vancouver's new building will actually be larger than what's been mentioned.
DIGIBC: What can you tell me about why DHX decided to bring together its content creation under one banner, DHX Studios?
ACE: Since content creation is the foremost activity that DHX Media does, the idea of dedicating a business unit to DHX Studios to the creation of IP across all of its studios was the idea of why we rebranded our activities. We wanted to put it all under one roof, so to speak, with creativity in mind first. I've come in as the CCO running that division. The objective is to tap into the creators around the world and make some of the best television for families and children through our animation studio.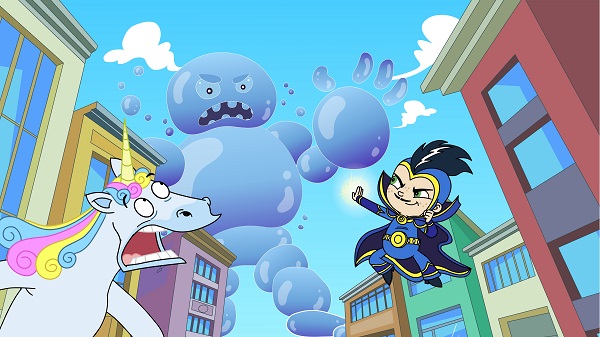 Scene from "Dr. Dimensionpants", a DHX Studios series now in its second season.
DIGIBC: How does the new Vancouver studio play into that vision?
ACE: Our studios in Vancouver is where the majority of our animation is produced. Currently, the work is split between two studios, one in 2D and the other in 3D. We think that it's important to place those people together where they can share culture, in the Cambie corridor.
We want to encourage the best work possible. We're in the middle of building a 75,000 sq ft production studio that will produce both 2D and 3D animation, including proprietary shows of ours and some for our amazing clients.
DIGIBC: Up to now it's been reported that the new building would be 60,000 sq. ft. So it's going to be bigger than that?
ACE: Yes. 75,000 square feet is the right number. There will be a lovely rooftop garden for people to enjoy on the sunny days, when we have them.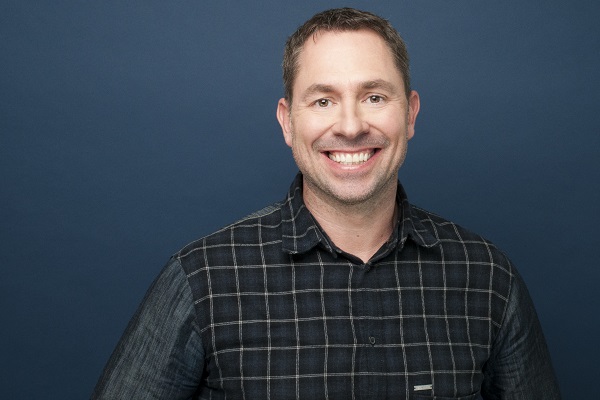 Ace Fipke, Chief Content Officer at DHX Studios.
DIGIBC: Will there be new staff hired?
ACE: We will have more capacity that we currently have. We expect to house 700 people there. It's fitting to our projected slate of business. We're almost there now.
DIGIBC: What is the vision for DHX Studios once the new Vancouver studio gets up and running?
ACE: It's important to note that DHX is both live action and animation, with a concentration on kids and family. Our expectation is to create excellent entertainment of the highest quality. The animation produced specifically in Vancouver is going to fit into that, from preschool to boys and girls action shows to it all.
Our goal ultimately is to grow our slate of proprietary IP and then to be the genesis of creation that will then go to the other business units that are DHX media, like the Family Channel in Canada, as well as our brand merchandise division CPLG, and our international distribution unit.
You can kind of think of DHX Studios as the creation and production of all these kids and family brand entertainment.
"The Deep", one of DHX Media's programs.
DIGIBC: Will there be more shows produced here?
ACE: We have an internal development submission process that we just launched that allows artists to put their ideas up. That's one of the ideas we're doing. Already there are 18 to 20 shows being produced. We also have ongoing education with the DHX University which allows people to continue enhancing their skills while working.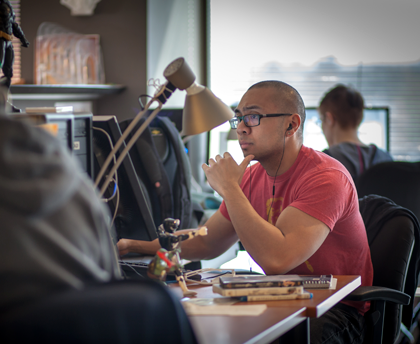 DIGIBC: What went into the decision to relocate to the Mount Pleasant region of the city, and not downtown or elsewhere?
ACE: The Cambie corridor is wonderful because there's more space for us and it's very easily accessible. The Canada Line goes right through it. It also has a real growing culture in it with similar companies: young, kind of digital artists who appreciate going to funky places for a beer after work or for lunch. We're excited to put roots in that.
DIGIBC: DHX originated in Halifax and continues to have a studio there. What is it about Vancouver that makes it relevant to build a larger animation presence here?
ACE: First and foremost, the creative talent that resides here is the biggest draw. Second are tax credits and the lower dollar, and that will only increase the talent that will need to come here.
I think that Vancouver itself has always been a hub for animation. There's never been a downtime for the companies that have laid roots here. There's been a few ups and downs, but it's become the place in North America to produce animation.
DIGIBC: What's the future look like from your perspective on the animation industry in Vancouver? Do you think other players will be seeking to set up here or ramp up their presence?
ACE: I suspect that this companies will spring up where there's talent. We welcome the idea of continuing to build the really best animation community in the world.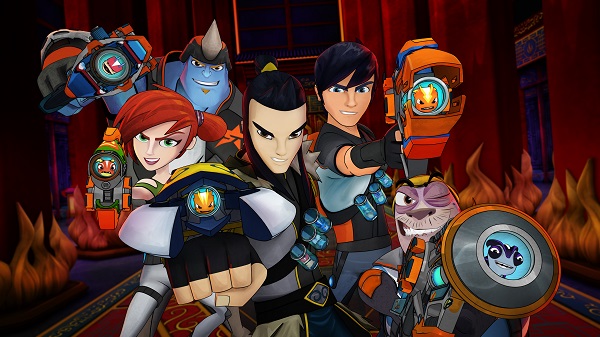 Cast of "Slugterra", another of DHX Studios' creations.
DIGIBC: Final question: what's the biggest thing that excites you about DHX Studios and your role in it?
ACE: That DHX is a Canadian company, one of the few that's fully vertically integrated specifically in kids and animation. It's a really great opportunity that could only have happened in Canada. The bench strength that they have in this area, and that they're so dedicated to, is quality animation. It's what drew me to be their CCO. It's great business to be in, from the ability to have fun and a business perspective as well.
You can keep an eye on DHX Studios on their website, and also keep tabs on the company's Vancouver production branch too.
Interested in a job at DHX Studios? Have a look at their animation careers page.
Thanks to Ace Fipke, Lisa Wong and DHX Studios for allowing us an inside look into their Vancouver studio expansion plans.