It's been one year since Sony Imageworks had the grand opening of their new downtown Vancouver location, and in that time, a lot has happened for the studio. Two major animated movies that Imageworks Vancouver worked on were released (autumn 2015's Hotel Transylvania 2 and this summer's Angry Birds), and the visual effects for many other Hollywood blockbusters were also crafted inside the mammoth 70,000 sq. ft. studio space.
I was at the grand opening event last summer, and touring the Imageworks space was impressive. In addition to hundreds of workstations for the digital artists, there are also 11 theaters where teams can meet and go over sequences that they are working on. On display in the central hallway are movie costumes and props from Sony's first, second and third live-action Spider-Man movies. There are also rooms where the workers can kick back and recharge in-between animating their next sequence, soaking in downtown Vancouver's natural beauty from floor-to-ceiling windows while sitting in a beanbag chair.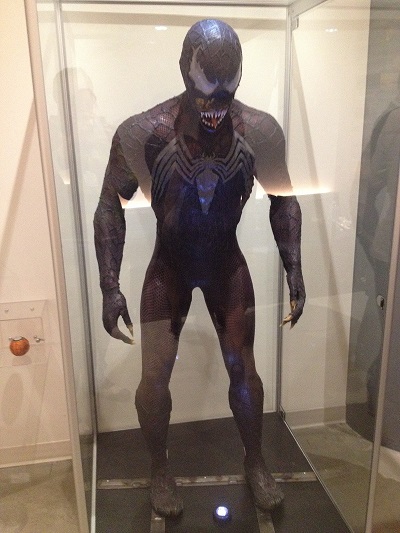 Yeah, I thought that this guy looked familiar...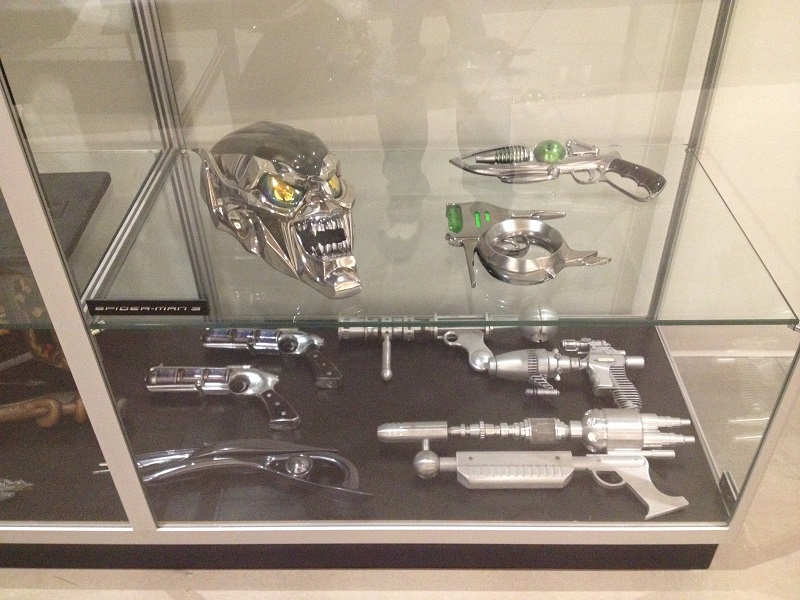 Props and a Green Goblin mask from Sony's Spider-Man movie released in 2002 and weapons/gadgets from a Men in Black movie.
Now you can see what the inside of Sony Imageworks' HQ is like for yourself in a newly released video. While there isn't any shots of the Spider-Man movie swag, you'll definitely get to see the clusters of compositors, rotoscopers, environmental and character artists working hard on the big screen releases you'll be seeing at theaters soon.
If what you see interests you, DigiBC is always posting new openings at Imageworks on our Jobs Board. You can also learn the craft and get started pursuing a career as a visual effects artist by taking a program at one of several highly-ranked media schools right here in town.