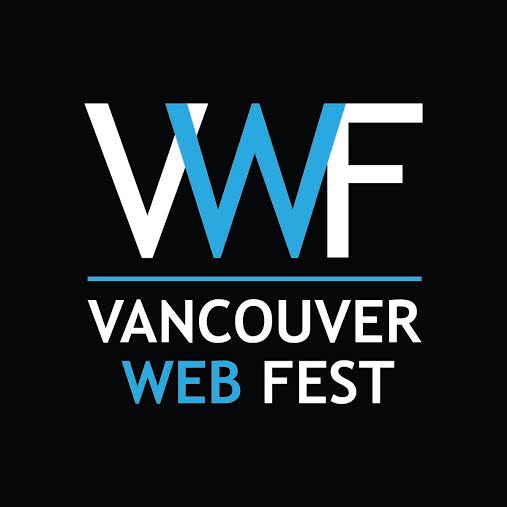 If you've spent enough time watching content on YouTube you'll know what a web series is. This form of video content has exploded in popularity, showing off the professional level skills of hundreds of content creators dying to show the world the stories living inside their heads.
With access to professional grade camera equipment and software, web shows are only limited by the imagination of their creators (and spreading word about the show's existence to as many folk as possible.) And that's where the Vancouver Web Fest steps in; an annual gathering and recognition of the very best original video content being created exclusively for online.
Since its inception just three years ago, the Vancouver Web Fest (VWF) has grown to attract not just the filmmakers and their fans, but the next generation of budding talent seeking insight into how to put their best foot forward, as well as a growing body of international buyers seeking fresh new content for their consumers.
After wrapping up the third annual Vancouver Web Fest, I spoke with Executive Director and Founder of the VWF, Suzette Laqua, for a recap and a look ahead into what the future holds for web series creators.
DIGIBC: How did this year's Web Fest work out? Did you surpass any milestones from the previous two years?
SUZETTE: Vancouver Web Fest 2016 was absolutely phenomenal. It far exceeded our expectations. With hundreds of submissions from 22 countries, Vancouver Web Fest 2016 proved to be an international success. The caliber of content screened at this year's event was outstanding.
Attendance over the past couple years, since our inaugural year in 2014, has increased significantly attracting international and local attendees.
DIGIBC: Why did you decide to create the Vancouver Web Fest? What is its' purpose and what do you hope to accomplish with it?
SUZETTE: When I decided to do a Vancouver Web Fest in April 2013 it was truly because there were only 5 web fests in the world and none of them were in Canada. There are now over 45 worldwide. I felt that it was really important to bring attention to local and Canadian web series creators.
Additionally, I wanted to support them by having a festival that would hopefully not only feature their series but also give them opportunities to network with other creators, attend panels, workshops and keynotes speakers that would help them go further with their web series.
Watch episode 1 of Riftwar Chronicles a Toronto-made web series starring Tahmoh Penikett ("Battlestar Galactica") and Erin Karpluk ("Making Erica").
DIGIBC: So is it a variety of folk that attend your festival -- content creators, buyers? What about people from the world of traditional film/television?
SUZETTE: We have a really great variety of attendees. From the creators to buyers as well as those interested in the future of where digital content is going. We also strive to have the public involved in the Vancouver Web Fest. Much of the public is not yet familiar with the concept of web series, and the more people we can introduce to new digital content, the better it will be for the creators.
DIGIBC: Has there been a breakout success story that comes to mind?
SUZETTE: Absolutely, we have not only had the winners of the festival, but also Official Selections, approached and their series picked up by buyers and/or distributors. We've made a lot ofpeople very happy. And we look forward to continuing to do just that.
At this year's festival we had 'Speed Dating', run by Vancouver Economic Commission, where 20 top industry professionals, including CBC, Dailymotion, IPF (Independent Production Fund), Brightlight Studios, dotstudioPRO, New Form Digital (Ron Howard's company), OUTtv, Swiss Social TB channel jolz (Switzerland), Really Real Films and many more, met with web series creators from around the world and made connections to get in touch after the festival. It was a huge success and we'll definitely do it again next year.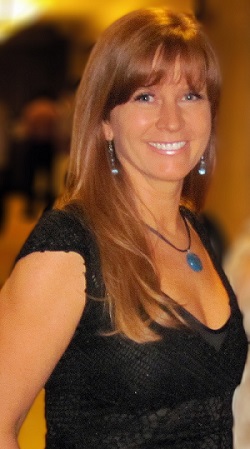 Suzette Laqua, Founder & Executive Director of the Vancouver Web Fest
DIGIBC: What are the greatest challenges for creators of web content?
SUZETTE: I think getting funding would be fairly high on the list of challenges. And another issue that comes up constantly is getting their web series watched. Marketing comes up constantly at the festival and we've had panels on it. It's something that we will continue to have at future festivals because it will always be an issue.
DIGIBC: Have there been inroads to build revenue driven models for web creators or is it still a labour of love?
SUZETTE: Yes, definitely there have been advances in revenue models. We are constantly connecting the web series creators to the possibility of getting their web series making money by bring buyers and distributors to the festival.
DIGIBC: Is support for the financial model coming from a particular area, like a YouTube or a Netflix?
SUZETTE: While YouTube is an option, there are more distribution platforms coming online on a regular basis. This, is in addition to production companies who are looking for fresh digital content and can help market the web series to attract the right audience and start creating revenue. The thing about Netflix is they make their own web series now and that of course makes it difficult for the independents to get picked up by them. It's something that we will continue to bring up at our festival so we can hopefully be part of connecting the independents with these companies.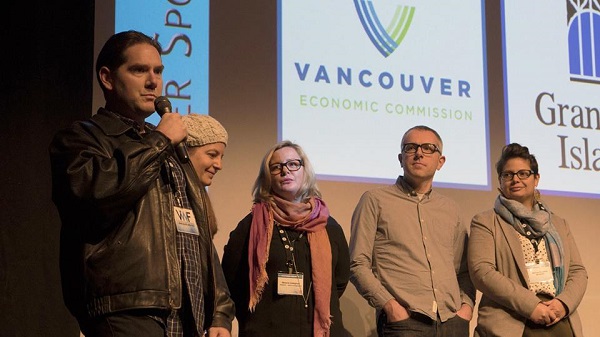 The VWF took place over three days in 2016, with breakout sessions, keynotes & roundtable discussions to talk about the business model. And, of course, parties.
DIGIBC: "Sanctuary" started off as a Vancouver-produced web series and then made the move to being a SyFy Channel program. Does Vancouver stand out in particular as a generator of web series?
SUZETTE: Absolutely, we have many top web series that are being filmed here throughout the year and have had many 'Vancouver' web series as winners at Vancouver Web Fest.
DIGIBC: Where do you see this industry in five years?
SUZETTE: The industry will explode in the next five years. Because creators don't have to follow any rules and they can either fund their web series or find funding, it gives these filmmakers an open door to do whatever they see fit. There are so many opportunities when creating a web series that it has attracted more famous people like Jerry Seinfeld, Lisa Kudrow, John Stamos.
When you think about it Kevin Spacey's House of Cards it essentially a web series. When your only access to a show is on the web or through digital streaming, it's a web series or digital series as we like to call them now.
Manic Pixie Dream Wife, a Seattle-based web series, won the Dailymotion Choice Award this year. Watch the first episode above.
DIGIBC: How would the role of the VWF change to accommodate the evolution of this industry?
SUZETTE: We have expanded enormously in the past couple years accommodating studio web series from CBC, RTE (Ireland), Fusion and many more. We have been named the most prestigious web fest in world and are extremely proud of that.
One of the top highlights of the festival was the unveiling of the Vancouver Web Fest 2016 Trophy, a one of a kind SWOROVSKI Design, courtesy of Sparkling Hills Resort & Spa and its owner Mr. Gernot Langes-Swarovski privately. And because of these trophies being unveiled at this year's festival it made for an unforgettable awards ceremony. Additionally, we want ensure that Vancouver Web Fest builds on its reputation as a Festival where series come to get picked up by distributors, in addition to being recognized for their excellence.
DIGIBC: Are there any standout web series from 2016's Fest that come to mind?
SUZETTE: To be honest the Official Selections this year were outstanding. In fact, there were many web series that didn't make it as an Official Selection (because we only accepted 65) that were amazing. The winners of this year's festival would be a good place to start on standing out.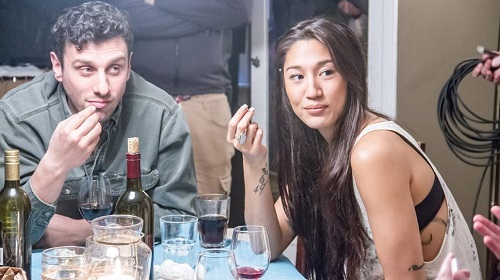 Stuart Gillies won Best Director category for his work on The Drive.
Watch all episodes on the show's website or free on demand on TELUS Optik TV.
With 27 categories in play, see the complete list of 2016 winners at the Vancouver Web Festival and where they hail from around the world. It's an amazing collection of talent, and when you start watching a couple of shows, you'll quickly discover how entertaining they all are.
The Vancouver Web Fest will return in 2017 for its fourth year. Sign up to receive the VWF newsletter on the website and follow them on Facebook.