BCIT and Microsoft Vancouver have partnered up to develop a first-of-its-kind VR/AR/MR curriculum. The program was created to set students up to enter the job market with the desirable skills that businesses are demanding in the growing tech industry. If you're looking to augment your software development skills then this program could be the right fit for you. For more information, you can check the BCIT website here.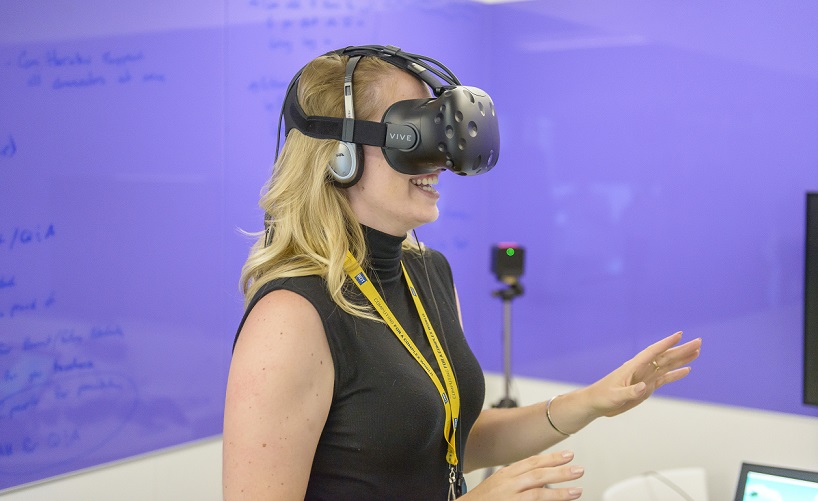 1. When was the program launched? Who created it and who are the instructors?
BCIT launched the program in the fall of 2017. Two existing courses, COMP 1011 - UX/UI and COMP 1910 - Intro 3D Simulations and VR/AR were adapted to function as the prerequisites for two higher level xR courses. This statement of completion was developed by Kevin Cudihee (Program Head for BCIT Computing Part-time Studies), in conjunction with subject matter experts from the School of Computing and Academic Studies ( SoCAS ) Arron Ferguson and Maria Khan, Richard Morency, Bill Zhao (Centre for Digital Media), and Chris Welman (Microsoft Canada).
2. How long is it? How much does it cost?
The series of four hands-on courses are:
COMP 1011 - UX/UI Fundamentals

COMP 1910 - Introduction to 3D Simulations and VR/AR

COMP 2012 - Applied UX/UI for VR/AR

COMP 3919 - Applied VR/AR Project
These courses are designed to be delivered part-time, at night, and on weekends. Each course has prerequisites for the follow-on courses. It will take a minimum of three terms or one year to complete all four courses if the student starts with completing COMP 1011 and COMP 1910 concurrently. COMP 2012 and COMP 3919 are not offered every term and must be completed sequentially. Each course costs around $599 CAD each. In total, the statement of completion will cost about $2,500 CAD (including books).
3. Who would benefit the most from taking this program? Are there any prerequisites? Do students need to have any previous training or work experience in a certain field before signing up for this program?
VR/AR courses are aimed at mature students with other post-secondary education and work experience. These courses will be of interest to established programmers who are already working as software and mobile app developers. Participants in these courses must be able to form and work in self-directed teams.
4. Can this program be taken online? Or is it only on-campus?
These four COMP courses are not available online. They are highly applied and delivered face to face with specialized hardware. Delivery is currently at the Burnaby and Downtown BCIT campus locations and they are looking into offering at least one of these courses at The Cube. There is a very strong interpersonal communication component using Agile development and small close functional teams of students collaborating together in person.
5. What are some of the possible jobs someone could do after graduating?
This statement of completion was designed to provide an introduction to these technologies. The goal was to show students' best practices, industry-standard methods and current tools used in this environment. These four courses alone are the first step in exploring this field. Ideally, those taking these courses would be already working in the field as software developers. "The aim is to provide working individuals with opportunities to advance into new and developing markets," says Bethany Edmunds, Associate Dean of Computing at BCIT.