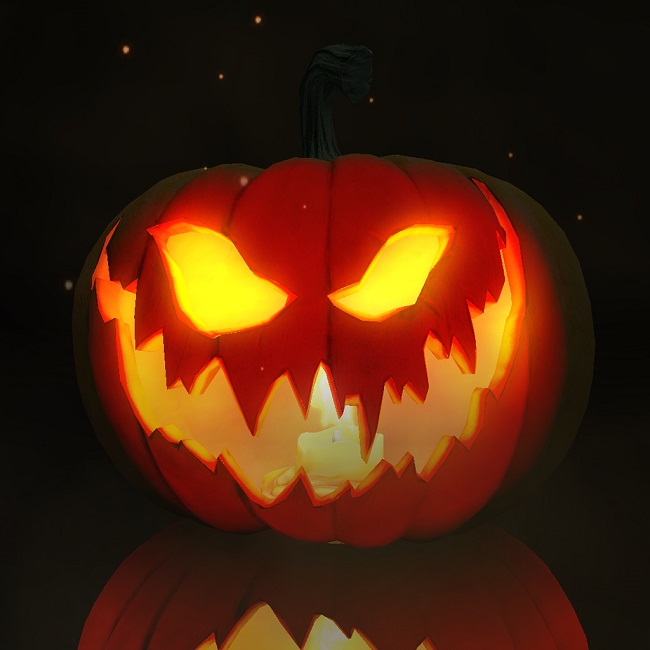 Next year marks the 35th anniversary of the first video game made in BC. Since the release of Evolution back in 1982, hundreds of games have been created by Vancouver gaming studios (and later on, studios based in Victoria, Kelowna and elsewhere in our province). But what's not as well-known is the number of scary video games that were made right here in BC. Our local video games studios have created spooktacular games ranging from all-out survival horror shooters to lighter-edged frightfests in colourful fantasy worlds. In many cases, these games helped build today's thriving video games industry in British Columbia, and provided millions of hours of fun for gamers worldwide.
With the imminent arrival of Halloween just around the corner, DigiBC would like to show you 15 of the ghoulishly greatest games ever made in British Columbia, and shine a frightlight on the creative teams that made them. Some are more recent, some are classics, but all have chills and thrills galore.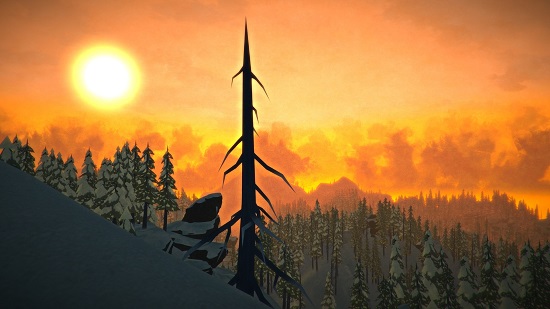 Our first game is a great example of danger hidden in beautiful things. Made by Raphael van Lierop and his team at Vancouver Island-based Hinterland Studio, The Long Dark leaves you stranded in the remote Canadian wilderness in the dead of winter. Don't let the beautiful graphics and mesmerizing scenery fool you because this is a survival-based game, and death is already stalking you. Hunger, wildlife, freezing temperatures and the danger of the unknown are out to get you.
Released two years ago, The Long Dark commands an impressive 94% positive rating on Steam. New additions are always being released, and I expect to see many more gamers succumb to the elements and isolation in the years to come.
Wick, Hellbent Games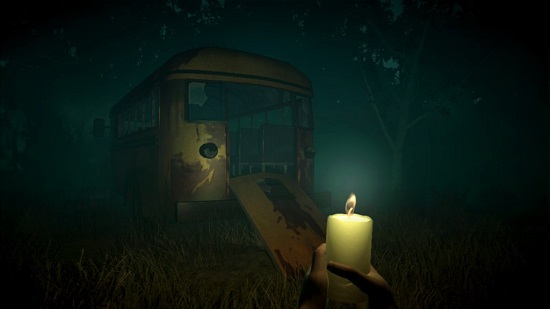 If you don't like the dark, this title is perfect to scare you to pieces. Wick is a survival horror game by local indie publisher Hellbent Games, and they wanted to make a game that would push your fear button.
You're tasked with exploring a haunted woodland where legend has it young children went missing. There are reports of childlike voices emanating from the forest – but only at night and when just the dim light of a candle is present. Want to go see if there are any truth to these tales?
Just don't play Wick with the lights off.
Dead Rising by Capcom Vancouver (formerly Blue Castle Games)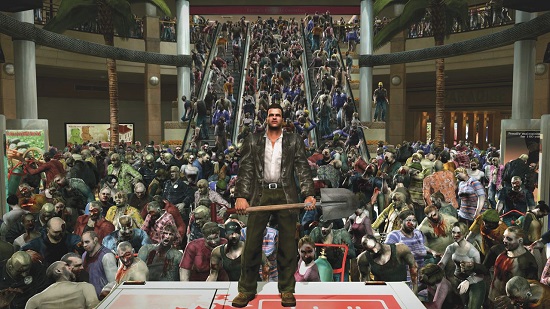 Arguably the biggest horror franchise in Vancouver's video games industry, the Dead Rising series is a worldwide bestseller for Capcom. The first game was made by Capcom in Japan, but in 2010 Burnaby-based Blue Castle Games got handed sequel duties and took the zombie beat-em-up action to a whole new level. Eventually Blue Castle was acquired by Capcom and rebranded Capcom Vancouver, producing Dead Rising 3. A Dead Rising 4 is nearing completion and scheduled for release in 2017.
There's two things that you can count on with a Dead Rising videogame: plenty of zombies to smash, crush, grind up and cut down, and plenty of creative ways to dispatch the legions of dead folk.
And a head's up: Dead Rising 4 hits store shelves on December 6!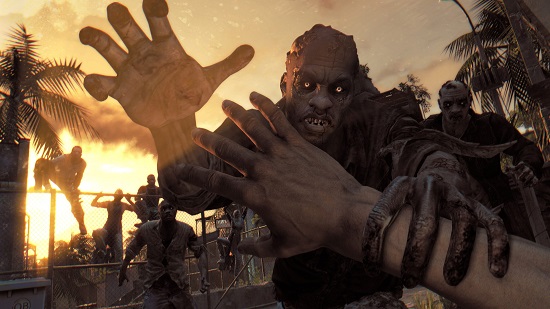 Another Burnaby gaming studio, Digital Scapes is comprised of veteran developers from a number of older gaming studios. In 2014 the company was approached by Warner Bros. to develop the player-versus-player campaign of Dying Light, a zombie actioner on PS3 and Xbox. Impressed by their work on this portion of the game, the studio asked Digital Scapes to go on and created and operate Dying Light's cloud-based online service, which allows developers to collect telemetry data and tune the game in real time, as well as run a range of publicity events within the game world.
It can't be coincidence that two rocking zombie actioner games just happened to be made in Burnaby, can it? Just what's happening out by Boundary and Willingdon anyway?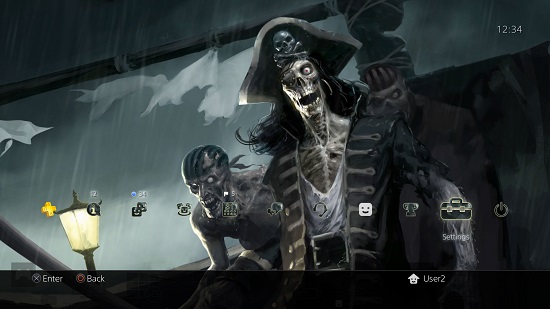 One of the unsung heroes of Vancouver's video games industry is the team at Disruptive Publishers. While other gaming studios are coding and designing console and PC games and get to bask in the glory and acclaim from releasing a title, the gang at DP create the skins, avatars and digital content that gamers purchase at online stores on Xbox Live or PlayStation Plus. And over the years they have created hundreds of scary forms of digital content.
Along with zombie pirates, sexy witches and glowing pumpkins, Disruptive Publishers has also been creating a good chunk of the digital goods that you find on Xbox Live or PlayStation Plus. Their content is wide and diverse, from skins and avatar collectibles to show off your fan badge for triple-A titles to virtual items from movies, TV shows, your favourite bands and celebrities, as well as holiday items. There's plenty of ghoulish treats that Disruptive's team has made in the Microsoft and PlayStation stores.
Visit the PlayStation Plus store.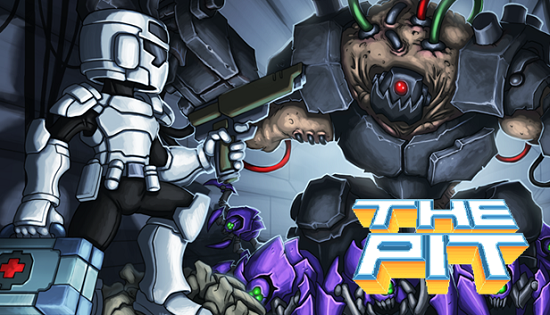 "Every Colonist has heard the tales of The Pit. Some say it doesn't exist. Some say it does. All agree only a fool would go looking for it."
That's the introductory preamble for this spinoff title in Kerberos' Sword of the Stars universe. On a distant planet, your character ventures into the depths of a seemingly bottomless pit where the promise of a cure to a planetary plague awaits. Of course, it just can't be that easy, and there are things that like to go bump in the night down in the darkness.
Kerberos founder Christopher Stewart is a fan of H.P. Lovecraft, and there are elements from cosmic horror to be found in The Pit's gameplay. The Pit is still a rewarding title to play, and the reviews on Steam lean towards being very favorable.
Qalupalik by Pinnguaq Technology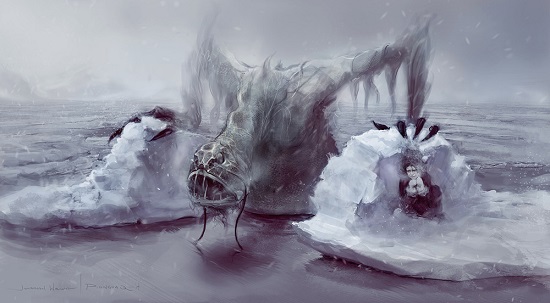 OK, this entry is a bit of a cheat: the game isn't out yet. Nevertheless, I'm excited by the premise and slick concept art that's been shown.
Based on Inuit folklore, a Qalupalik is a creature that supposedly lives under the ice. It likes to emerge from the cold water to grab Inuit children that stray too close to the ice cracks. And in the springtime, when the game takes place, the ice is breaking up. Can you find your missing brother and evade the Qalupalik that stalks beneath your bundled feet?
Right now you can see some great concept art for the Qalupalik and the game's atmosphere on the official website. This is one title to keep your eyes open for.
Gears of War 4 by The Coalition (published by Microsoft)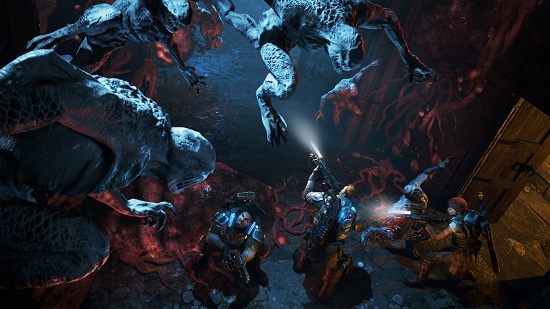 This title is so new it's still got its' baby bracelet on: Gears of War 4 is this season's big Xbox title. The Coalition had big shoes to fill, stepping in to create the next chapter in the billion-dollar grossing Gears of War gaming franchise. The reviews have been pretty spectacular, with IGN giving GoW 4 a 9.2 rating out of ten in their review.
Gears of War is known for having a lot of mayhem and carnage, but there are also elements of suspense and terror baked into gameplay. The Locust Horde that players fight against features creatures of titanic size and horrific body shapes, with bioluminescent carapaces and multisegmented eyes rushing at you like a nightmarish freight train from your subconscious mind. That's enough to give players a good chance at producing nightmares.
This is an impressive first release by The Coalition. I can't wait to see what else this team makes next.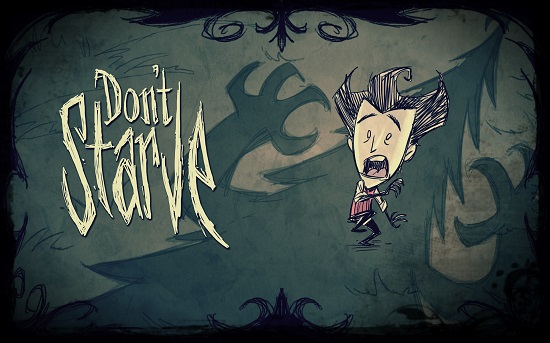 Jamie Cheng's Don't Starve is a dark fantasy with lighthearted elements. Released in 2013 to universal praise, the game went on to be a bestseller on both PC and PlayStation, with a sequel/spinoff released in 2015. The game's unique character design and atmosphere have been favorably compared to Tim Burton.
You play as Wilson, a gentleman scientist who creates a device that pulls him into another world. On the other side, Wilson needs to find items to remain alive and healthy while avoiding dangerous monsters when night falls. The game allows for crafting of items so you'll need to use your smarts as much as your hunting skills to acquire important items if you're to make it through each day.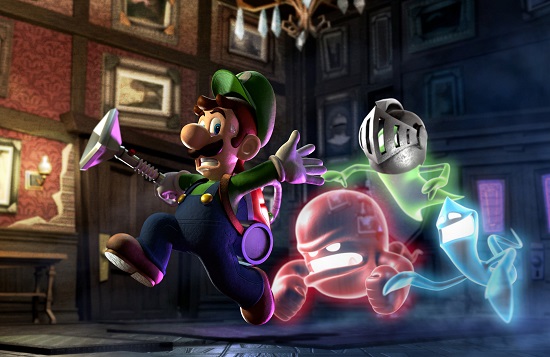 When Nintendo selected a developer to work on a sequel to its hit videogame Luigi's Mansion, they eventually chose Vancouver's Next Level Games as their partner. Released in 2013 on the Nintendo 3DS, Luigi's Mansion: Dark Moon was a runaway bestseller; to date, Wikipedia claims that over 5 million copies of the 3DS title have been sold.
You control the green-suited brother of Mario, Luigi, as he travels through five different spooky areas of Evershade Valley to recover the Dark Moon and defeat a nefarious Professor. There are loads of cute ghost creatures to overcome, and the game's all-ages approach to its content isn't sacrificed for its gameplay or replayability. Plus, any game that has a ghostly cute dog called a Polterpup gets bonus marks from me.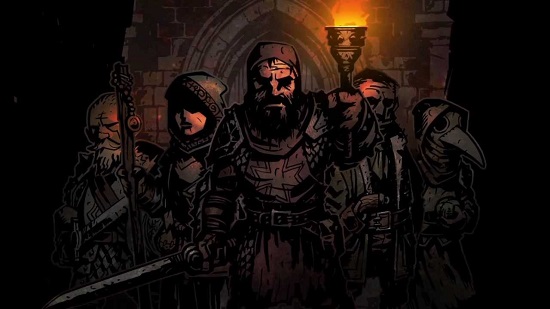 There seems to be a million games that are dungeon crawlers but there's just one where the character's sanity is an important point to the gameplay. Darkest Dungeon asks gamers to think about the mental trauma that adventurers face when descending into the dark and facing unspeakable horrors in close-quarter combat.
Sure, there's gold and loot to be won in the dungeons you traverse, but there's an unsettling story also being uncovered with every step forward that you take. Why are the monsters inhabiting this dungeon beneath your family's lands? What sort of nightmare lies awaiting you in the final chamber, and why does defeating it not bode well for the future of everyone on the planet? Those sort of big picture questions face your character as you make your way through the torchlighted catacombs towards your ultimate destiny. It's spooky, scary and addictively fun.

Minecraft meets Friday the 13th. If that pitch doesn't getcha, you don't have a soul.
Slayaway Camp is the newly released title from Vancouver Island indie studio Blue Wizard. If you've ever wanted to play as a masked killer terrorizing teens in a remote location, Slayaway Camp wants to be your new BFF.
You become a masked maniac by the name of Skullface, and your job is dead simple: catch and dispatch those pesky blockheaded teens running around your turf and do it with extreme prejudice. Done in a tongue-in-the-cheek manner and with excellent command of all that cheesy goodness found in early 1980s slasher movies, Slayaway Camp is an excellent way to spend a couple of hours on a dark night.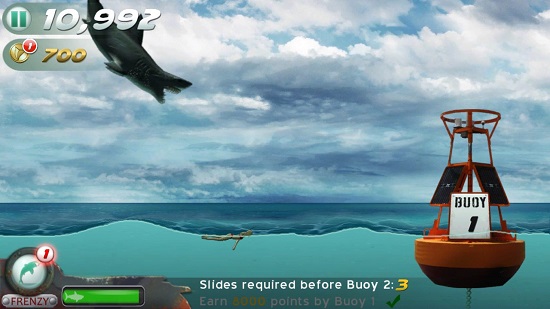 Before the time of Sharknado (but after the rise of Shark Week) there was Jaws Revenge, an iOS game developed by Hothead Games. Universal's Jaws movie franchise had already been run into the ground by the movie called Jaws: The Revenge, so a mobile game was actually a step up for the tarnished IP.
While it may not have won any awards for its storyline, what Jaws Revenge does offer is some unabashed fun playing as a great white shark to the nth degree. No one is safe in the water as you munch and gobble people, boats, and eventually, aircraft. Look, if SyFy Channel can get away with 4 Sharknado movies (and counting), don't disrespect an iOS game that lets you eat gunships in the air. The shark's gotta do what the shark's gotta do.
Resident Evil: Operation Raccoon City by Slant Six Games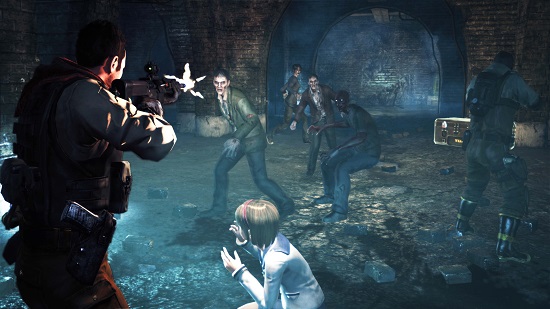 This spinoff of Capcom's immensely popular Resident Evil franchise was a third-person shooter for PS3, Xbox and PC released in 2012. You play as the soldiers assigned to go in and contain the rapidly spreading zombie infestation in Raccoon City. Along the way you encounter characters from the main Resident Evil storyline.
Though the game received mixed reviews, it was a decent seller and embraced by fans of the Resident Evil franchise wanting to explore more of that world. Plenty of jumpscares, grossed-out monsters and action kept the storyline moving along at a quick pace. Over two million copies of Operation Raccoon City were sold.
Unfortunately, Slant Six shut down its operations but is fondly remembered amongst the pros working in Vancouver's gaming industry.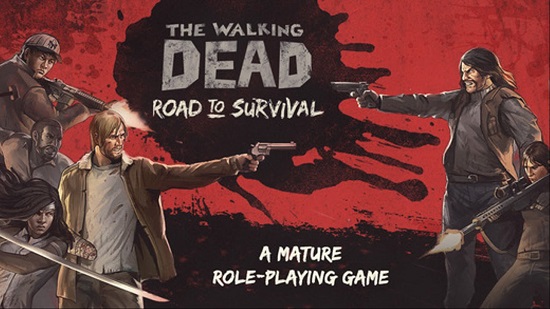 One of the biggest IPs in entertainment today, The Walking Dead has a Vancouver connection by way of Road to Survival, the hit mobile videogame. Released in the summer of 2015 to Android and iOS devices, Road to Survival features characters from the Walking Dead comic book/TV series fighting walkers and advancing in missions. Daily unique missions and special tournaments also enhance gameplay.
Road to Survival hit #1 on Apple's iTunes store, cementing it as another bona fide hit video game made in Vancouver. In an interview shortly after the release of the game, one of the publisher's VP said that more people had killed walkers than the entire population of Australia (that being 23 million folk down under.)
If you're in the mood for something to play on Halloween night, think about downloading or dusting off one of these great titles. Which ones are among your favorites to play, or did I miss one from the list? Or did you happen to work on one of these back in the day?
Share your thoughts about these locally made video games in the comments below and let's hear from the local BC gaming community!