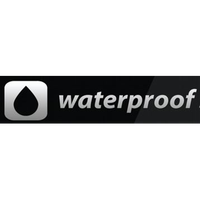 Vancouver, Canada / Los Angeles, CA (Aug 17, 2016) - Waterproof Studios is excited to announce its newly formed partnership with award winning writer-director and game designer Christian Cantamessa and his company, Sleep Deprivation Lab Inc. Waterproof and Cantamessa will be working together to strengthen and grow their creative offerings to the game, television, film and Virtual Reality (VR) industries, as well as developing new projects and intellectual properties.
In his role as Director for projects at Waterproof, Cantamessa will lead performance and motion capture shoots, visual impact trailers, voice over, VR, live action filming and interactive design.
Sleep Deprivation Lab's creative team will offer Waterproof clients their critically acclaimed writing services for cinematic scripts, game dialogue, script doctoring, and narrative design for games, film, comics and virtual reality.
Waterproof will continue to provide the highest standard in production services from concept art, storyboarding, and pre-vis to performance capture, modeling, animation, lighting, FX and post-production, for both in-engine and pre-rendered projects.
"We are absolutely thrilled to be solidifying our partnership with Christian", said Carl Whiteside, Executive Producer at Waterproof Studios. "He is a games industry veteran and a very talented filmmaker with a passion for visual storytelling. Working together will allow us to expand our creative service offerings to our client base around the world."
"I am honored to join forces with the incredibly talented team at Waterproof Studios" said Christian Cantamessa, CEO of Sleep Deprivation Lab. "The amazing quality of their productions is a testament to their talent and cutting edge technology, and I look forward to telling new stories and crafting exciting new experiences with them".
About Christian Cantamessa:
Cantamessa is an award-winning filmmaker and videogame creator. He is widely known as the lead writer and designer on Red Dead Redemption (Rockstar Games). Cantamessa's directorial feature film debut – AIR- is a sci-fi thriller starring Norman Reedus and Djimon Hounsou, produced by Robert Kirkman - creator of The Walking Dead - and distributed by Sony Pictures worldwide.
Cantamessa co-wrote and directed the cinematic sequences for Shadow of Mordor, Warner Brothers' latest Lord of the Rings game. Other game design and writing credits include the pop culture phenomenon Grand Theft Auto: San Andreas and the cult horror Manhunt franchise.
About Waterproof Studios:
Established in 2012, Waterproof Studios is a Vancouver, Canada based full service animation production studio servicing the gaming, animation, VFX and VR industries. Waterproof has provided animation services for some of the world's top entertainment brands including Warner Brothers, Sony, 2K Games, Ubisoft, Sega and Nickelodeon.
---