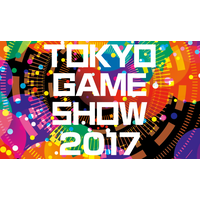 Message From Karen Lam

Hello everyone,
I hope your summer is going well! I wanted to share with you some early information on the Tokyo Game Show (Sept 19-22), reflecting efforts from the Embassy of Canada in Japan and our British Columbia Trade and Investment Office in Tokyo. Please see the attachment below for the draft schedule of activities. We are also currently planning to develop a B2B event or a seminar event that will suit BC participants' interest.
Please let Tomoko Nakasuji and myself know if you plan on going to Tokyo to attend the show and how we may be able to assist you in making the trip as productive as possible.
Karen Lam: karen.lam@gov.bc.ca
Tomoko Nakasuji: tnakasuji@britishcolumbia.ca

Kind regards,

Karen Lam
Senior Manager, Digital Entertainment
Ministry of International Trade
---