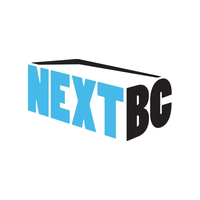 The second annual NEXTBC Showcase of Innovation & Awards Night will be held on the evening of Thursday, May 21, 2015 at Science World. NEXTBC 2 brings together the top companies pushing B.C.'s boundaries in technology, digital creativity and innovation, and allows the public to learn about the great ideas and individuals behind these businesses.
Situated against the picturesque backdrop of downtown Vancouver and False Creek, attendees will have four hours to network, enjoy great food, travel the booths and then find out who will take home the night's awards. At 6:00 PM the doors to Science World open, and for the next two hours people can learn firsthand about the companies up for a NEXTBC award. Then, at 8:00 PM, the awards portion of the evening starts in the Omnimax Theatre.
NEXTBC 2 will feature more companies, greater floor space for displays and a bigger number of awards to be handed out. Last year, the first NEXTBC featured 25 companies, with the top 5 going on to be judged in front of a live audience. This year, NEXTBC is broadening the awards categories so companies from all of B.C.'s diverse innovation sectors can compete head-to-head.
Any innovative company operating within B.C. can submit a nomination to be considered for a NEXTBC award. The five main categories are:
Most Innovative Start-up
Most Innovative Business Solution
Most Innovative Digital Media Company
Most Innovative Entertainment Company
Most Disruptive Innovation
DOWNLOAD THE NEXTBC 2015 NOMINATION FORM
From these five categories, the top company in each respective field will be announced. Then, one representative from each of the five winners will take part in a live Q&A. Rapid fire questions will be asked by the NEXTBC judging panel, audience members and our online audience. After deliberating, the judges will reconvene to announce which of the five companies best represented their method of innovation and be awarded the top prize of Most Innovative Company of the Year.
An Audience Choice Award will also be given to the company that receives the most audience votes that night. As well, a Lifetime Achievement Award will be presented to a B.C. company that has a substantial legacy of fostering innovation in our province.
Tickets are now on sale for NEXTBC 2, and companies can submit their nomination form until April 21, 2015. Nomination forms can be found on the DigiBC website located at www.digibc.org.
---