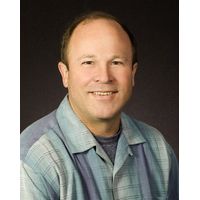 We are in the midst of a global digital revolution, and one sector of digital media that is particularly hot is Mobile Social Games. New companies you have never heard of before are growing into billion dollar businesses, looking for global expansion and generating new opportunities for British Columbia. This sector started in Asia but is now very fertile and active in North America and the rest of the world.
What is causing all this golden era in social mobile? There are several factors but most prominently rapid growth in smart phones and tablets, advent of new app stores, increasing broadband penetration, preference for digital distribution and success of new social networks like Facebook. Global smart phones and tablet device sales are projected to grow 3X by 2015 while mobile app dollar sales are expected to grow 5X to $35 billion by 2015. Online and mobile game sales are forecasted to grow 15% and 11% per year, respectively, over the next five years. In addition, playing games are the highest use for smart phones at over 60%.
Will traditional console video games die and be replaced by social and mobile games? Many think so but it is not likely in the next several years. However, social and mobile is definitely growing at a significantly faster pace and will rival console games. Today console games are still a larger market worldwide.
We all know the largest device players in this market including Apple, Google, Amazon, Facebook and Microsoft, but you probably do not know some of these up and coming companies in mobile and social games. Most of these companies are expanding globally and BC should benefit.
Zinga – largest player in US for social games primarily on Facebook. Over a $1 billion in revenue, over 200 million active users and a valuation that rivals EA.
GREE – Japan's fastest growing tech company focused on social games with 140 million users, revenues approaching $1.8 billion, highly profitable and a valuation higher than Zinga.
DeNA – Another successful large Japanese games company with a large social games network with revenue well over $1 billion, growing rapidly and highly profitable.
Tencent – China's largest online community and games provider with over 600 million users.
Woogo – Europe's largest social games developer with over 30 million active users.
Rovio – Europe's very successful developer of Angry Birds.
CrowdStar – Another California social games developer of Facebook games with over 30 million users.
EA – A US based traditional global games company you already know that has transformed its operations from mainly console games to mobile and social with great success. EA is now dominating the top charts for mobile games and recently released SIMS Social, a Facebook game, which soared quickly to the top.
How do these companies make money especially since most games are free? Gamification and monetization strategies are used to develop fun casual experiences that engage users, influence behavior and build community through rewards, challenges, leader boards and status recognition. There are an estimated 29 different models to monetize such experiences through freemium, premium, subscription, app fees, ads and a combination of these and other models. In Japan, the sales rate per monthly average user is $4 to $5 which is higher than in North America where it averages $1. The expectation is for this rate will increase in North America over the next five years.
In BC, we are already experiencing growth from this new sector. With its experienced talent pool in digital media, attractive location on the West Coast and strong connections to Asia, BC is attracting new investments and creating new jobs. The companies listed below are concentrating their efforts in social and mobile games and currently growing.
Club Penguin is the largest social network for kids with over 30 million active users and is owned by Disney. The company is located in Kelowna and growing.
Gamehouse which is a large games division of Real Networks located in Seattle has invested in social games studio Backstage Games in Victoria and currently expanding its investment in this studio.
Microsoft recently announced a new studio in Victoria which will develop new social games.
AirG is a Vancouver based company with a global mobile games network of 55 million users.
A Thinking Ape escaped from Silicon Valley in search of talent and landed in Vancouver producing a top rated and paid iphone game called Kingdoms at War.
Koolhaus Games has been developing top rated mobile games for several years and is highly sought after by large social mobile companies.
Loud Crow is a new Vancouver company that has produced several highly rated interactive mobile books that were featured on iphone and ipad. A very tough distinction to achieve in this competitive market.
Finger Food Studios is an up and coming Vancouver based mobile games developer with lots of potential.
Many others are operating in this space in B.C.
Social and mobile games development holds great promise for British Columbia. This sector is expected to continue to grow at significantly above average rates creating new high paying jobs and investment.
By Howard Donaldson, DigiBC.
Howard can be contacted at howard@digibc.org
---