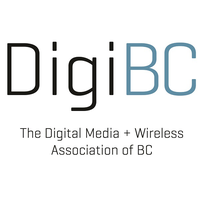 VANCOUVER, BRITISH COLUMBIA -- (Feb. 17, 2016) - DigiBC, the non-profit association representing the digital media and wireless industries of B.C., commends the Government of British Columbia for delivering a balanced budget for the fourth year in a row, and for maintaining that British Columbia's diverse creative and digital sectors can continue to see significant growth from a stable, sustainable economic strategy.
DigiBC represents sizeable segments of B.C.'s creative digital economy: video game development, visual effects, animation, digital marketing and emerging technology such as virtual reality (VR), augmented reality (AR), holography and other areas. In particular, B.C. is noted for having an estimated 16,000 jobs in these fields, employing highly skilled workers that earn salaries well above the provincial average.
An important component of a healthy digital media sector came last year with the Provincial government renewing the Interactive Digital Media Tax Credit (IDMTC) up to 2018. This affirmed the Province's support in maintaining B.C.'s role as a world-class digital media hub in the face of aggressive worldwide competition for these sort of jobs.
"DigiBC looks forward to working with the Provincial government on further collaboration to grow the creative digital sectors of British Columbia," said Patrick Sauriol, Executive Director of DigiBC. "By partnering together, we can both play an important role in catalyzing growth for more B.C. intellectual capital, creating thousands more high paying clean and green jobs for 21st century digital workers, and making British Columbia a global leader in technology and digital entertainment."
About DigiBC
DigiBC is a member-supported, non-profit organization based in Vancouver but with a mandate to grow digital companies across the province. Its mission is to make B.C. a globally-recognized center for Digital Media and Wireless excellence. Members include world-class companies such as Electronic Arts, Disney Interactive, TELUS, Microsoft, Hootsuite and Sony Interactive. More than 1,300 companies in the Digital Media sector create innovative products in wireless and mobile, video gaming, animation, VFX, web, software, social media, interactive marketing and e-learning. Learn more at www.digibc.org
Contact Information
Media contact:
Kelsey Beechinor
604-602-5237
kelsey@digibc.org
---