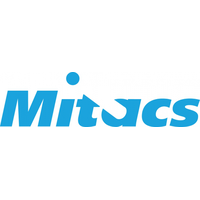 Now, BC companies and graduate students can benefit from the BCIC-Mitacs Commercialization Voucher Program, developed to drive the commercialization of new products and services in our province. The voucher program, a key component of theBC Technology Strategy, announced in July 2012, was created to demonstrate the value of collaboration between industry and post-secondary institutions, and to develop and retain B.C. talent.
Through the program, graduate students can apply for a $15,000 commercialization voucher to undertake opportunity assessments of new products or services or new market opportunities for existing products or services at established BC companies - while companies eligible for the program will benefit from vital information on the commercialization potential of their technology or business concept, allowing them to make an informed decision whether or not to pursue the opportunity.
"BCIC is pleased to be a part of the delivery of such an important program for commercialization in B.C.," said John Jacobson, president and CEO of BCIC. "The voucher program will serve to showcase graduate student skills to potential employers, while providing them with valuable industry experience and exposure to exciting career opportunities. This underlies the government of B.C.'s strategy to create and support jobs in our fast-growing technology sector."
The pilot phase of the BCIC-Mitacs Commercialization Voucher Program is now underway. All applicants must be received by March 15, 2013, although companies are encourages to submit their application as soon as possible. Full program guidelines including program structure, eligibility and funding details of the BCIC-Mitacs Commercialization Voucher Program can be found at: www.bcic.ca/voucher orwww.mitacs.ca/commercialization-voucher-program.
---