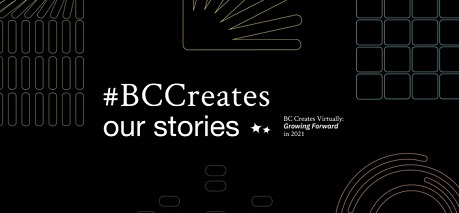 As part of Creative Industries Week 2021 (April 12-16), DigiBC presented Creative Technology Day (April 14) where we were able to highlight some of the incredible stories behind our province's diverse and talented creative tech industry. Covering animation, VFX, video games and VR/AR/XR, we showcased videos from IM4 Media Lab, Electronic Arts, Hyper Hippo, East Side Games, Kano and Atomic Cartoons, as well as shared industry fun facts about LEAF Mobile, Phoenix Labs, Smoking Gun Interactive, Sony Pictures Imageworks, Mainframe Studios and Industrial Light & Magic. We also took the opportunity to unveil our new DigiBC Sizzle Reel and touch on the many career pathways that are available in the creative technology sector.
For the sixth year running, representatives in BC from across film, television, digital media, book and magazine publishing, and music celebrated Creative Industries Week together with government, community and industry partners. This year, the creative sector had an exciting opportunity to open up the event to the public for the first time. It also presented a unique opportunity to showcase BC's innovative, tenacious and resilient creative sector as we collectively emerge from the extraordinary and challenging circumstances of the global pandemic that has shaped our lives and livelihoods for the past year.
We saw leaders inspire, discovered new talent, learned the impacts of each industry, and were supported by unmatched energy from BC, who took part and tuned in to five days of back-to-back programming. The creative industries collaborated to deliver 22 events, initiatives and offerings, showing us how we can continue to grow forward, together.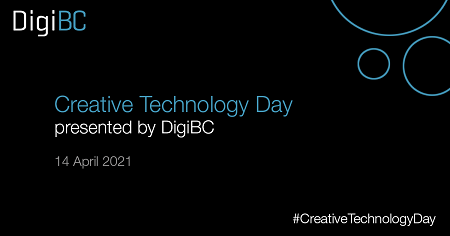 Click here to check out the CTD videos and webpage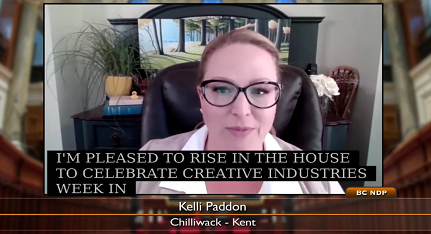 Click here to see MLA Kelli Paddon (Chilliwack-Kent) acknowledging CTD in the House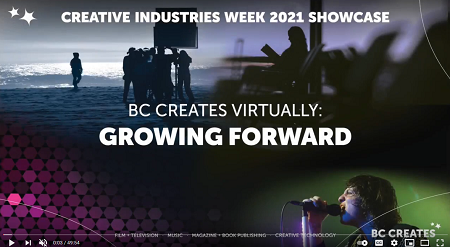 Click here to watch the 2021 BC Creates Virtually: Growing Forward Showcase