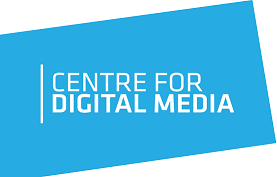 Does your business need innovative, disruptive technology solutions to research and development challenges? The Centre for Digital Media's Master of Digital Media Program is a full-time professional graduate program focusing on leadership, storytelling, ideation, innovation, teamwork, and critical thinking. MDM students engage in real-world client projects and problem-solving through applied research and development project courses. R+D project course cycles start in January and May of each year, lasting for 12 weeks.

Project Sponsorship
• $12,000 for non-profit projects
• $15,000 for industry projects
• Social impact projects may be eligible for lower fees

Submit A Project Proposal

• Spring Term (January to April) proposals are due October 31
•
Questions can be directed to: Susannah Skerl, su_skerl@thecdm.ca
What is in it for Industry?
Solve real-world problems, experiment with new ideas, and explore immersive and interactive technologies including:
• Playable or interactive prototypes
• Visualization and design architectures
• Proof-of-concept demos and walkthroughs
• Spatial exploration and INSTALLATIONS
• Low-risk market validation potential

Impact for Investment
• 1500 - 2000 hours of student-led applied R+D
• Dedicated faculty project supervisors
• Engage with future talent prospects
• Work with a multidisciplinary, multicultural team
• Clients retain IP and asset ownership
• Use project meeting space on campus


What Skills do Students Bring? During the research and development cycle, multidisciplinary project teams of 4 to 6 students work approximately 35 hours per week leading client projects. They contribute professional experience, academic knowledge, and technical skills such as:
• Design (UX/UI, graphic, game)
• Art (2D, 3D, animation, VFX)
• Development (game, web, VR/AR, app)
• Management (marketing, product, project)
• Diversity of global and cultural perspectives

How do Students Benefit?
• Gain real-world R+D experience
• Build direct connections with industry
• Master interprofessional competencies
• Explore creative solutions to unique challenges
• Manage client relationships in Agile environments
• Showcase project material (as permitted) in portfolios